The Creative Doer Community 2
The Creative Doer Community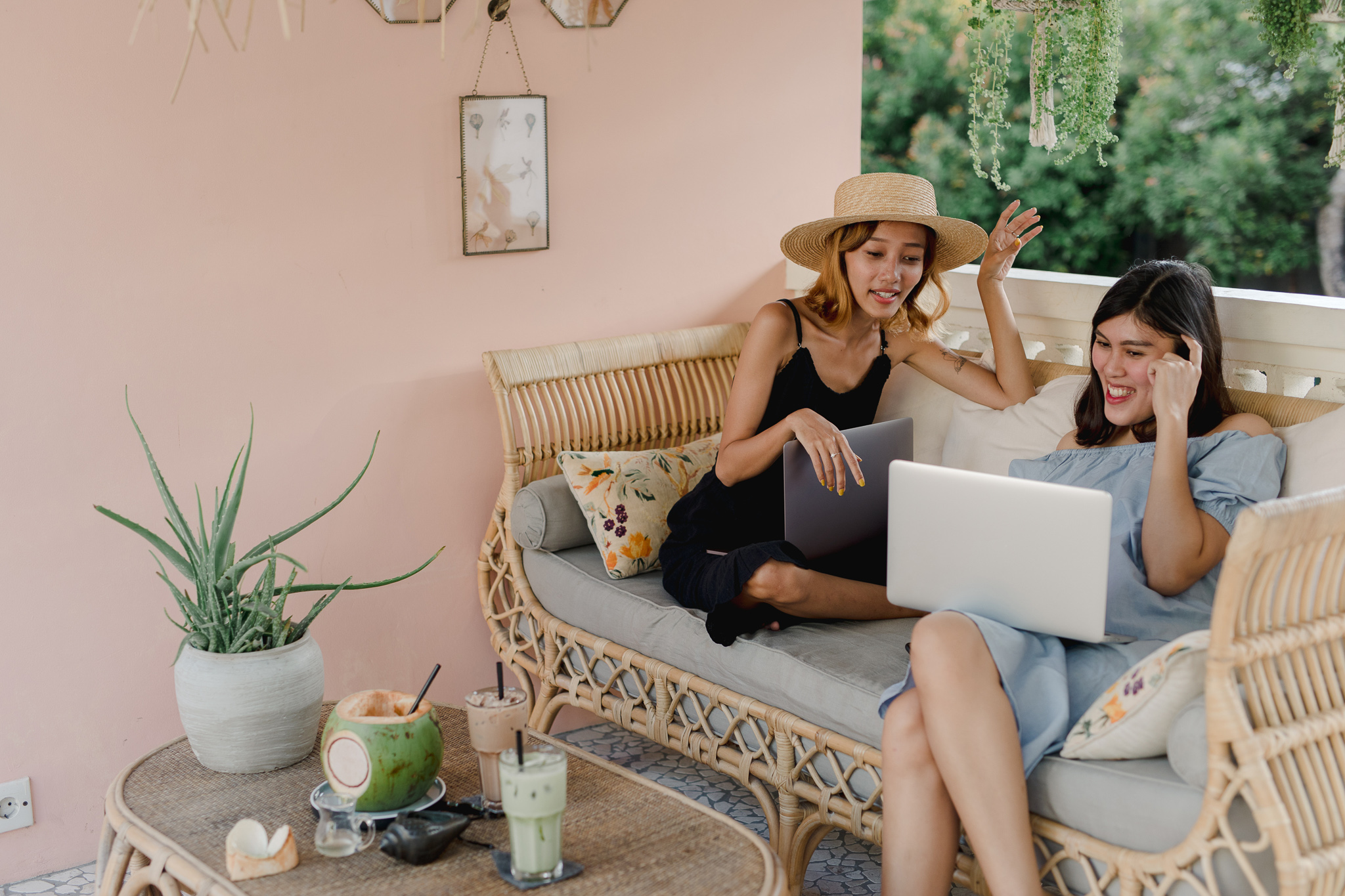 Where women creators, artists and changemakers gather
to make good things happen
The Creative Doer community is an online space for connection, learning and inspiration. You meet likeminded women from all over the world, join real conversations about the creative life and get useful feedback on your process and your work.
This community offers the support and the sisterhood you have longed for. It's the fuel you need to keep going with your creative work, longterm. It's a safe space to practise and grow your work, sustainably and successfully.
This community offers the support and the sisterhood you have longed for. It's the fuel you need to keep going with your creative work, longterm. It's a safe space to practise and grow your work, sustainably and successfully.
You join the community on a monthly subscription basis. You can cancel your subscription at any time (although you won't want to :))
You log into our community forum from your desktop, tablet, or via the super handy app on your phone. This is your go-to place for support, friendship and inspiration.
Every month we gather for a Q&A call (for the month of April 2020, we do weekly calls) where I will answer your questions live and teach on topics that has come up for us during the month. The calls are recorded and when you sign up, you get access to the archive of previous calls (pure gold, let me tell you).
Every month, you also get a brand new workbook, where you can dive deeper into some important aspect of the creative process.
You participate as much or as little as you want to. Some are in it for the sisterhood, connection and support they find in the forum, some love the Q&A calls where they can get live input on their particular challenges, and some love to dive deeper into the creative process with the help of the workbooks. Each to her own!
A FEW OF THE MONTHLY THEMES WE WILL BE EXPLORING IN 2020:
*  Creating no matter what – How to maintain a creative practice when everything is changing around you.
*  Time management – the sustainable kind. How to commit to our work without striving and pushing.
*  Heart-led leadership – How we can show up and be a lighthouse in times of darkness.
*  Failure tolerance – Why we as creatives need it and how to increase it.
*  Success and self-sabotage – How to stop holding yourself back and allow for growth and ease in your work.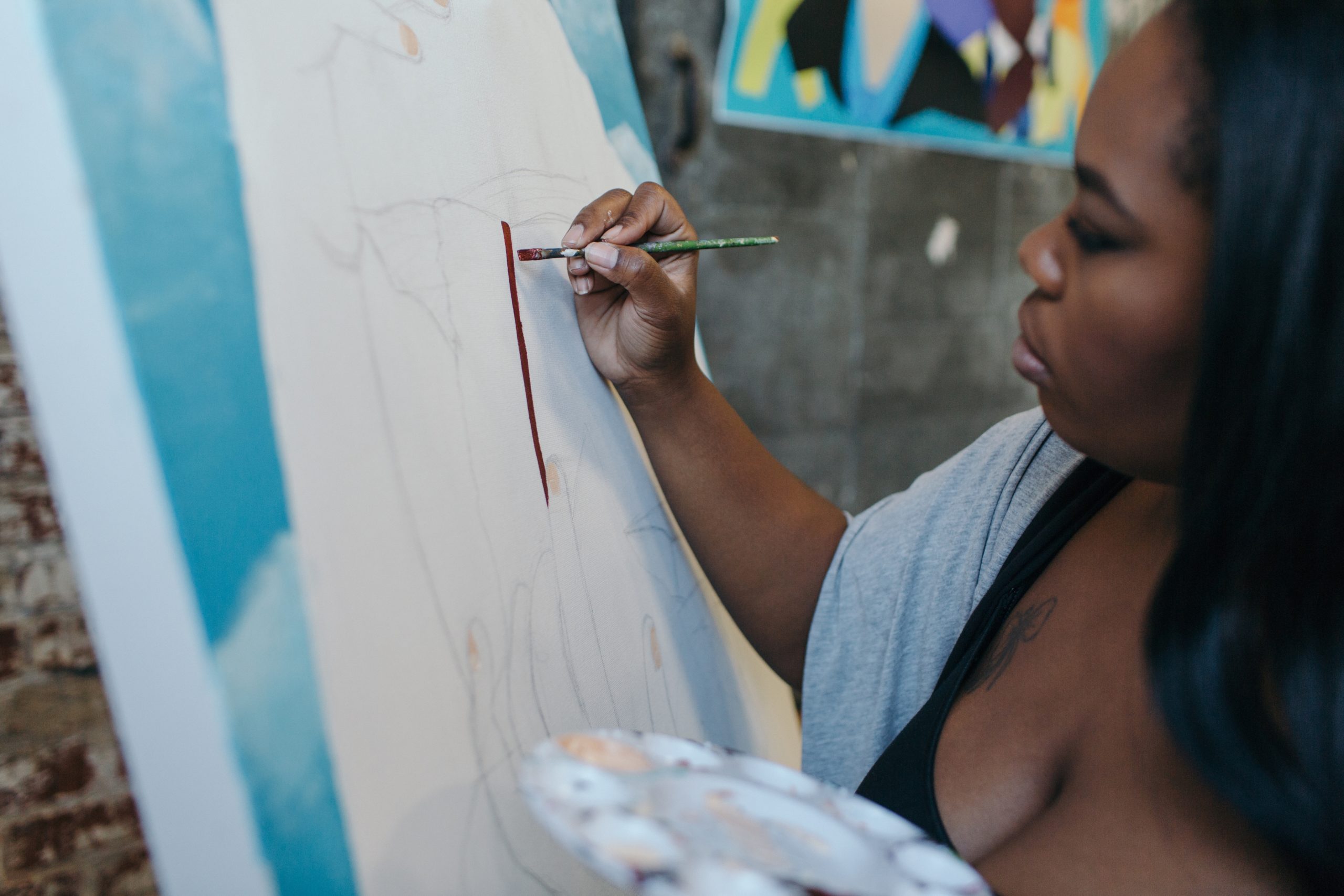 Your gifts are needed. Your work matters.
Imagine committing to it – taking the first step, writing the book, creating the portfolio – with a supportive community cheering you on and longterm support available all the way.
Creative work is tender work. It takes courage, it asks you to be vulnerable, to stretch beyond what you know and feel comfortable with. You need kinship and support on that journey – support from those who get you and what you're trying to do. You can do it alone, but it will take longer and be harder on your heart. Good support, on the other hand, can be your most important fuel.
"The reason I am suddenly experiencing so much movement in my creative life is because of the energy that is flowing from this group. It is magical!"
Grace van Atkins
"This forum is so supportive and warm and giving, and I love how we get to learn from one another! It is wonderful, especially in the times we are having now worldwide, to have such a group of sisters to be a part of. Thank you!"

Jenny Haldeman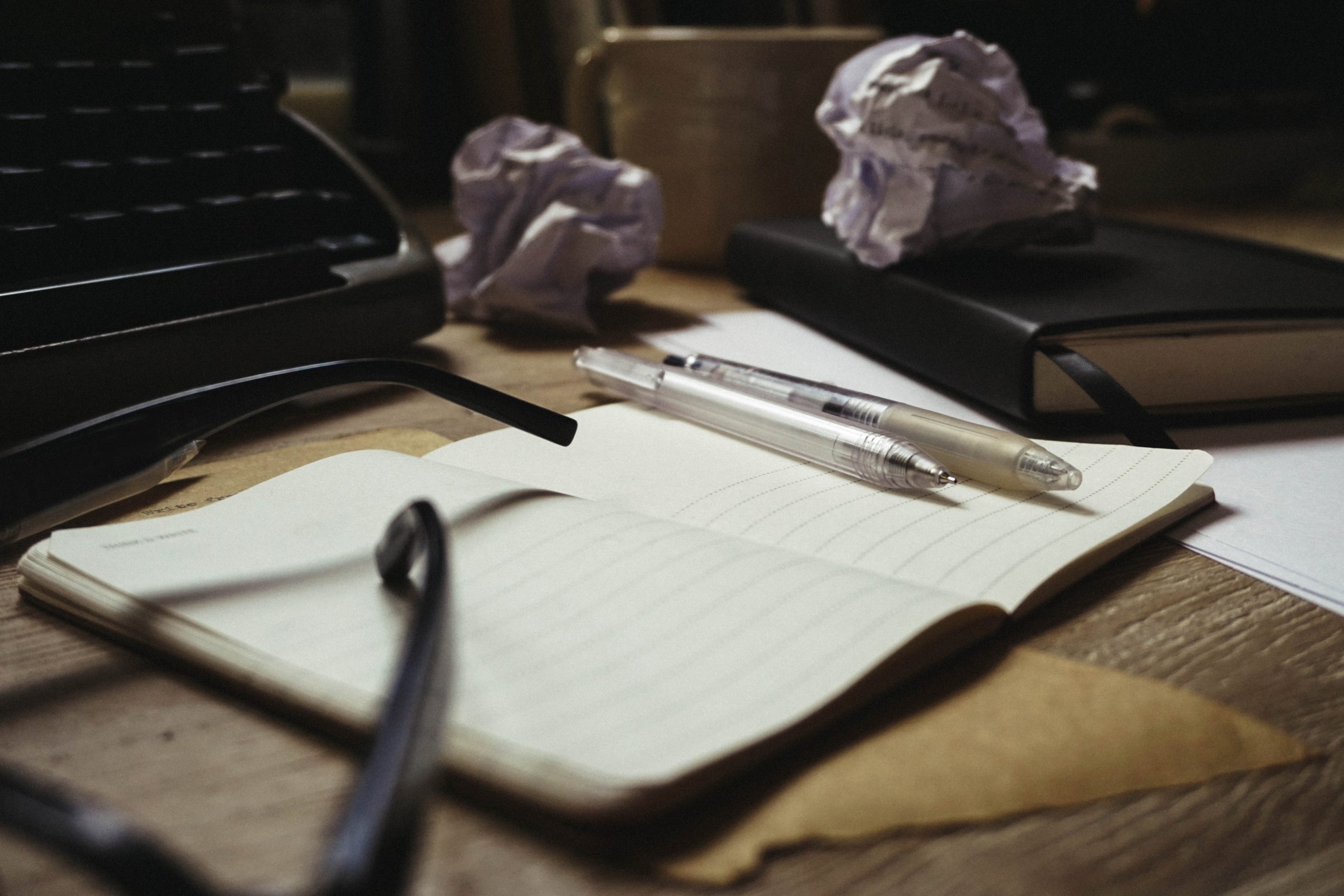 IS THIS COMMUNITY ONLY FOR PEOPLE WHO'VE DONE YOUR COURSES?
No. Any woman who is looking for support on her creative journey is welcome. There will be people in the community who've worked with me before, some have read the book and are looking for support to LIVE those teachings, and some are new to my work when they join the community. Because your starting points are different, you'll learn all the more from each other.
DO I NEED TO BE A PROFESSIONAL CREATIVE TO JOIN?
No, you don't. A longing for a more creative life is enough.
IS THIS A COURSE? ARE THERE LESSONS?
It's a community, not a course. We have a beautiful and userfriendly online forum where we all gather for connection and support, we do monhtly Q&A calls that you can attend live or listen to afterwards, and new workbooks are published monthly that you can dive into if you want. But no regular lessons or curriculums you must follow.
You stay in the community as long as you want to, and you engage as much as you want to while there. It's a safe space for you to step into that will help you find the focus, clarity and support you need to do your creative work.
WHEN WILL THE LIVE CALLS TAKE PLACE?
The group calls are scheduled on Sundays, you'll get the exact dates and times when you join.
WHAT IF I JOIN AND THEN DISCOVER IT'S NOT FOR ME?
Then you cancel your subscription. Simple. You won't get a refund for the month or months you've already paid for, but you won't be charged again once you've cancelled.
WILL I GET ONE-ON-ONE SUPPORT FROM YOU?
Not the way you would in a coaching group or mastermind, no. I'll be in the forum with you as well as on the Q&A calls, and you're welcome to ask me questions there. But more importantly, you will get the support and input of a whole community of dedicated women on the same path as yourself (and that shit is invaluable).
This is a space for sisterhood and growth. Together you will create traction and breakthroughs. You'll support each other's dreams and midwife each other's work.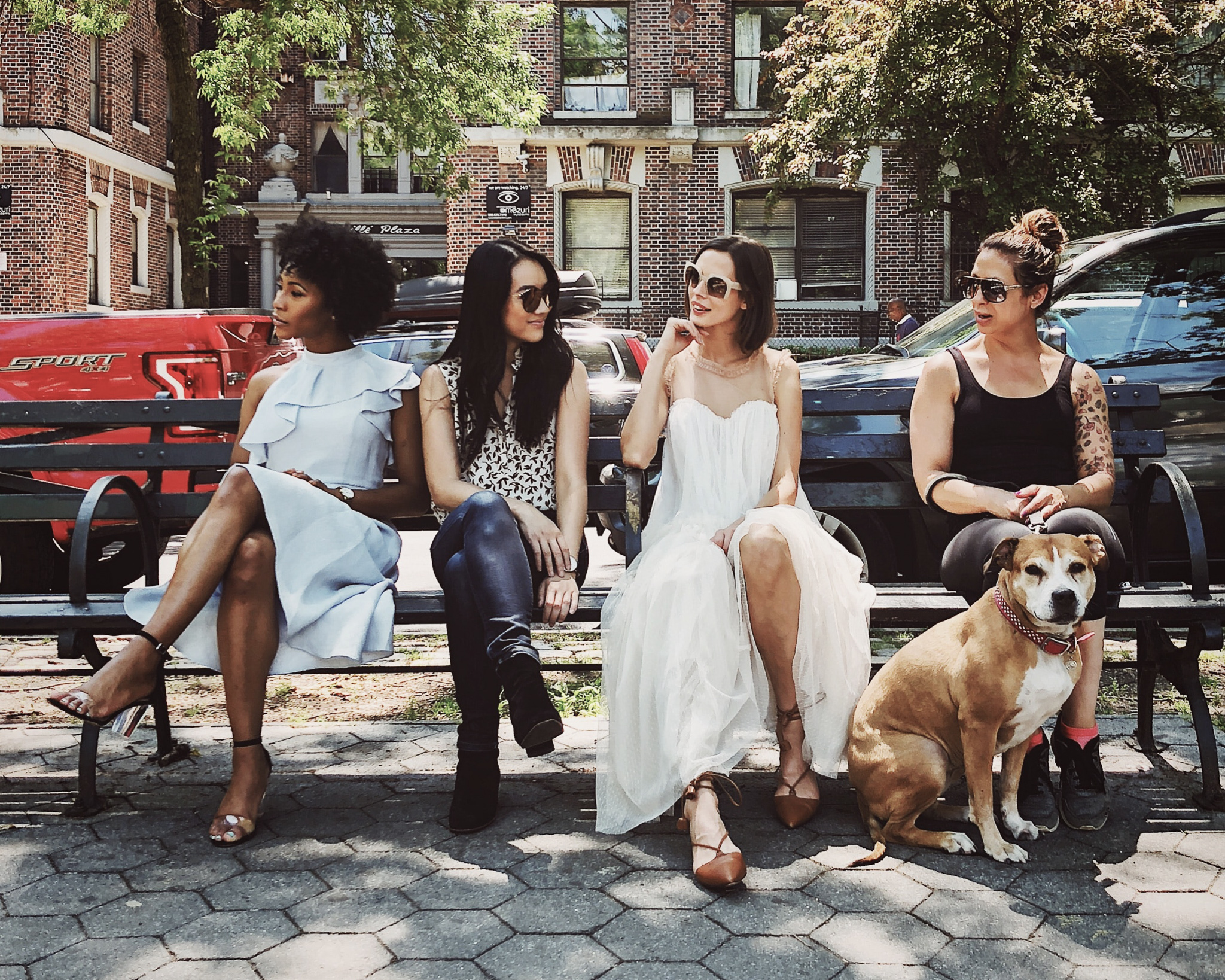 Wonder if you belong? If you've read this far, I'd say yes. Come join us. Let's turn this stumbling walk into the pilgrimage it truly is. We are on a mighty quest here, and the beauty that will grow from our creative work will crack the heart of the world right open.
"What all the wise women in this tribe contribute with mean the world to me right now. I have never before been a part of something similar. A place where I feel totally accepted and where the real me can come to the surface."
Madeleine Wideland
"Honestly, just having access to this group is therapy. It's so comforting to know you're all out there. Thank you, Anna. You truly have created something with great depth and value. I will be forever grateful ❤️ (also, I never want this to end!)"
Skylar Rose
Start your membership today!
Try the first month for free, after that you pay $27 USD / month.
You are signing up for a subscription, and you will be charged monthly for as long as you stay subscribed. You can cancel the subscription at any time. If you need help figuring out how this works or if it is for you, send me an email at [email protected] and I'll be happy to sort it out with you.
"I so appreciate that you've built this community outside of Facebook, it makes the space both safer and more sacred somehow. I notice that when I reach for my phone now, I often end up in our community instead of social media, and after spending some time there I leave feeling filled up on inspiration, reflection and energy – instead of empty, drained and worried, like I do after scrolling through my social media feeds."
GUNNEL OLSON
"I've never made space in my life for process, only production. I never knew that the process IS the work. I knew I needed this community like water and food. It is nourishment for my soul, calling back the pieces that even my ancestors never claimed, giving myself space to relish in this deeply creative well. Thank you, Anna, for sharing your life's work so that I (we) can discover ours."
ANDREA ATHERTON
"I've accomplished far more in this group than I would have alone. And not just when it comes to creating artworks, that's only a part of it. The entire foundation for what I want to do has been strengthened. There is something profound about witnessing this inner work with other creatives at the same time we are digging deep ourselves. We are all lifted up."
AMBER DUSICK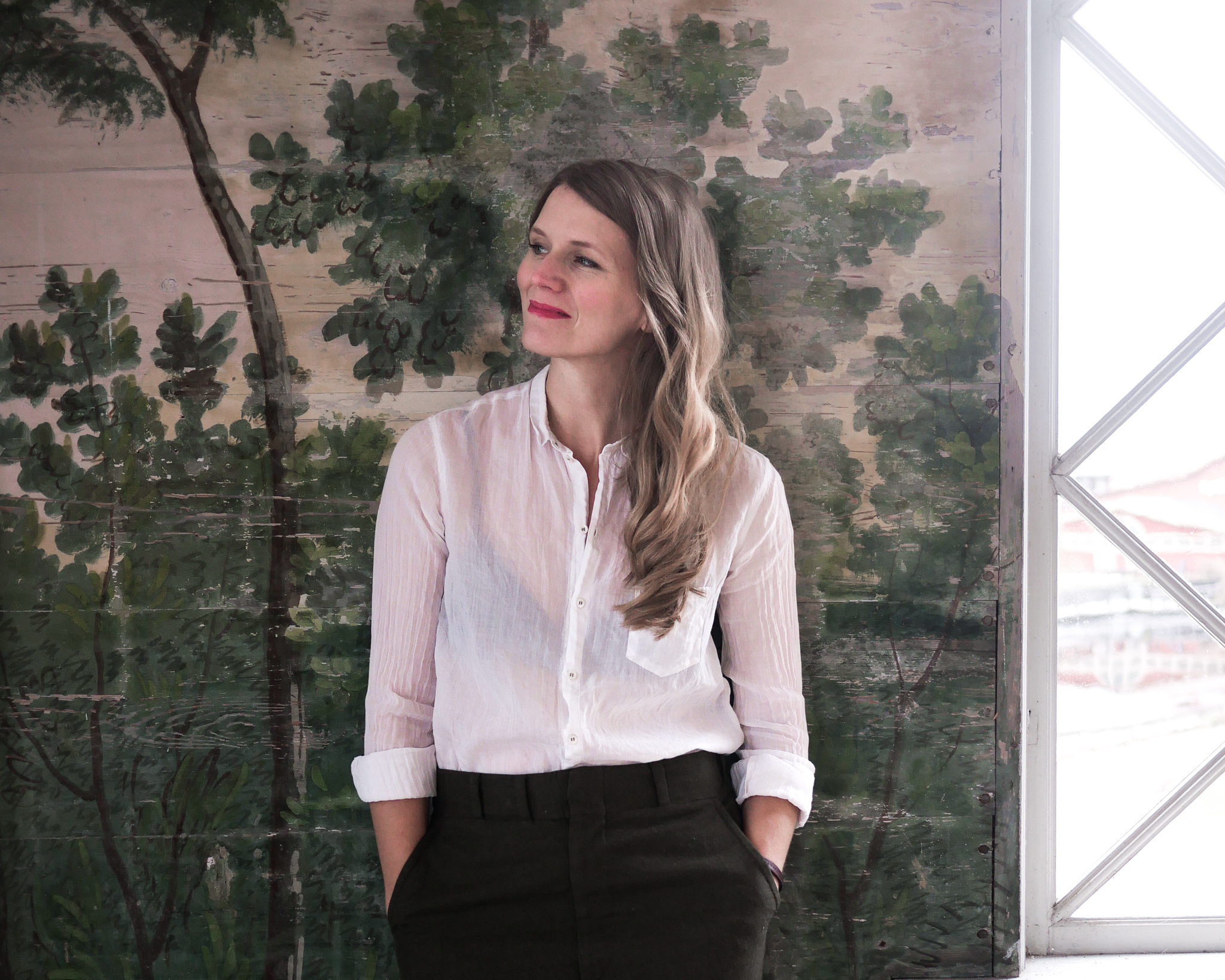 Anna Lovind is a mother, writer, artist and activist who believes in women's creative freedom and the power of our voices and stories.
She has coached bestselling authors, helped launch solo entrepreneurs into orbit, and guided creatives from all over the world to go from dreaming to doing through her courses and workshops. In 2016, she co-founded Write Your Self, a teacher training with a mission to spread knowledge about how to use writing as a tool for healing. In 2019, she published The Creative Doer – A Brave Woman's Guide from Dreaming to Doing, as a rallying cry for women to start CREATING. Because creative women will change the world.
Anna lives in the deep forests of Dalarna, Sweden, with her man, their two kids and a dog.