October 10-13 in tärnsjö, Sweden
The Creative Doer RETREAT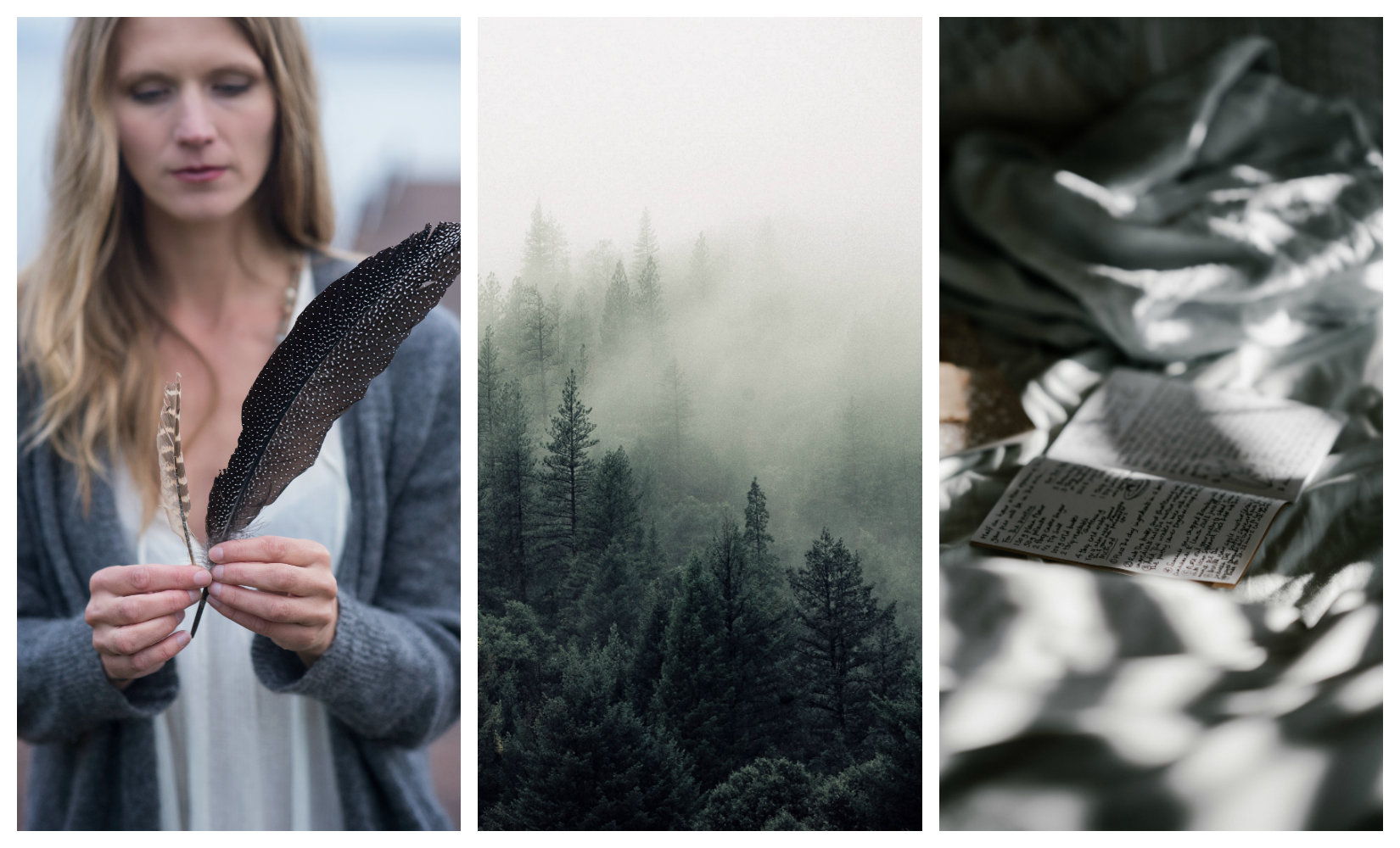 Step out of the everyday and into the sacred, wild landscapes of
your creativity
This October, you're invited to a magical old chapel deep in the Swedish forest. When the trees are in full autumn beauty, we'll gather in a circle of women and unleash some serious creative magic.
We'll connect deeply, as creative peers and as women walking a similar path, and during these four days, beautiful friendships will be forged.
Our days together will contain both group work and time for solitary exploration. Look at it as a longed-for opportunity to really commit (or re-commit) to your dream.
All that's required to participate is a longing for a more creative life. Come as you are, and make use of these precious hours away from the noise of the outside world, all devoted to you and your creativity.
"After this retreat, I'm just full of light – beyond words <3. I've found so many possibilities here, so much beauty. I feel gifted. My heart sparkles today, so grateful for all new experiences, insights and connections.
Thank you, shining Anna."
Eva Grierson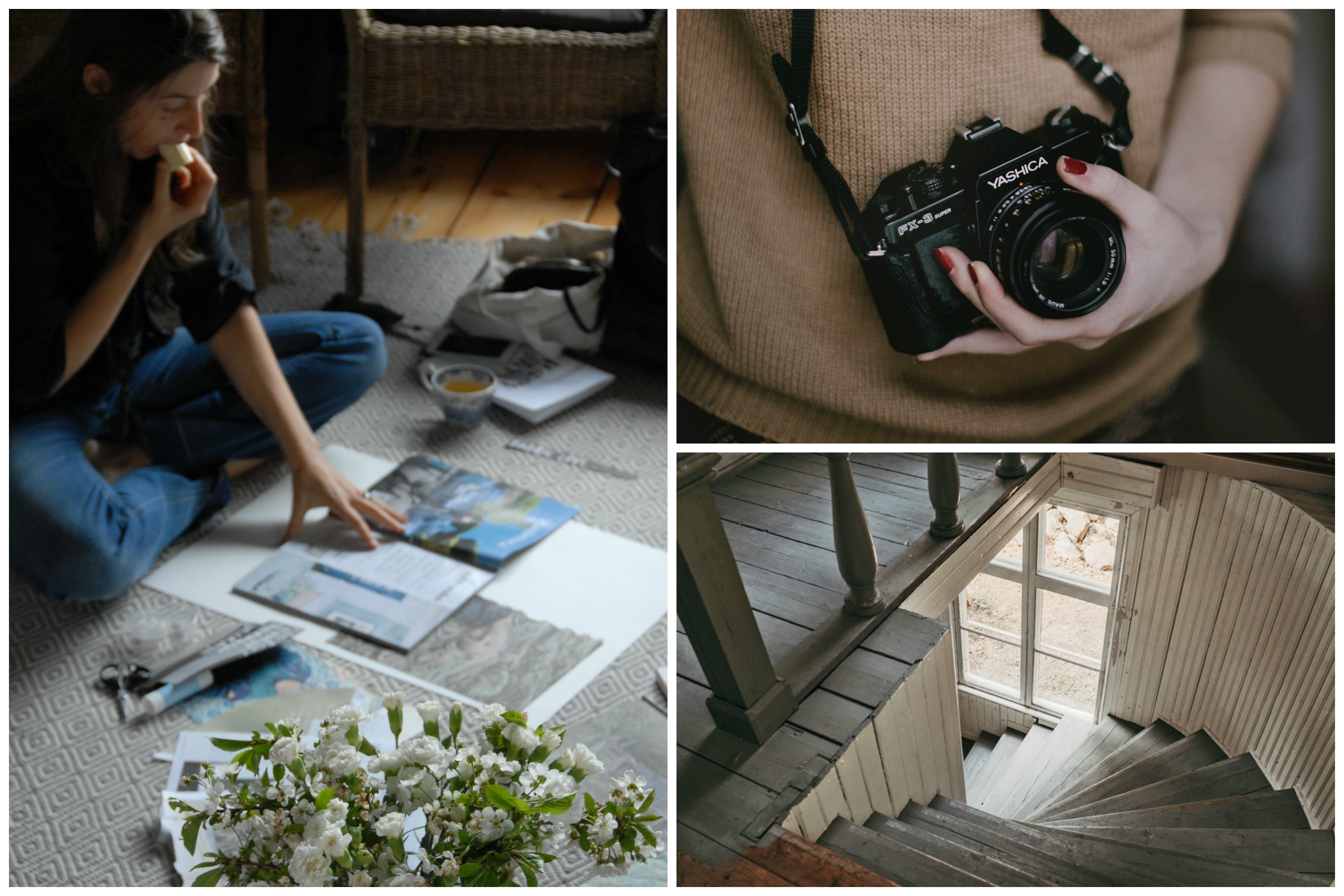 During our time together we'll zoom in on a couple of crucial questions:
How can I nourish myself and my creative work in a consistent and sustainable way? How can I create from a place of ease and joy, rather than striving?
We'll use simple but powerful techniques like journaling, meditation, dancing and sharing to find the answers that will release your flow and help you grow. We'll approach creativity from all angles, bring it into every moment of every day, and watch how even the most mundane task becomes an expression of sacred creativity.
You'll learn simple practices that will fill you up to the brim and allow you to overflow – and that overflow will spill into your work, your words, your art in a way that is as effortless as it is powerful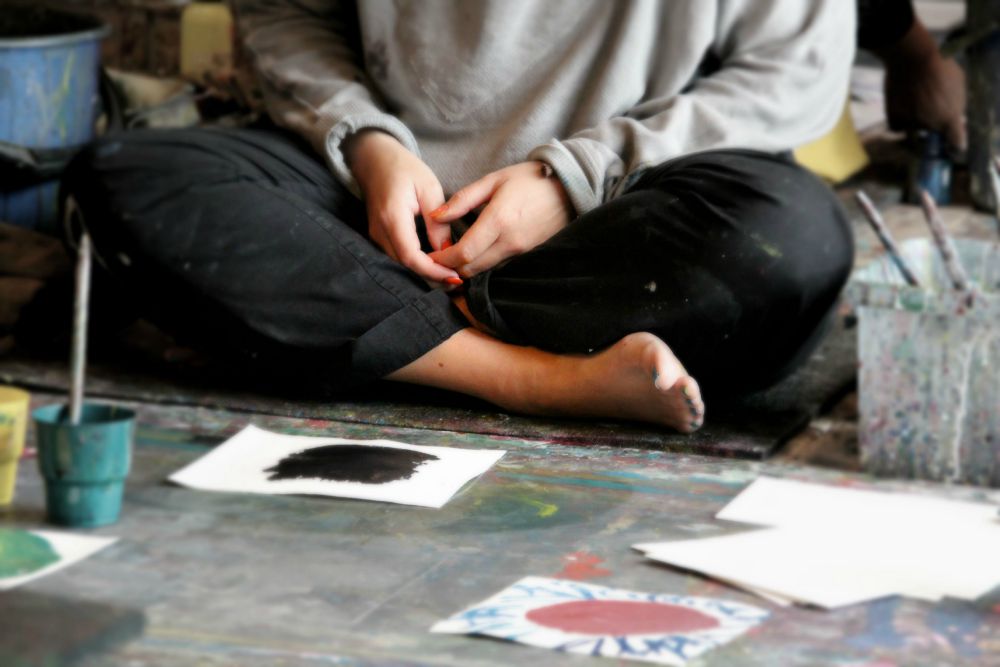 We'll devote ourselves, heart and soul, to the art of overflowing.
And then we'll see what happens when we create from that space. If you've longed for focused time to devote to exploring your creative work, with the help of supportive structures, relevant teachings and likeminded sisters, this retreat is for you.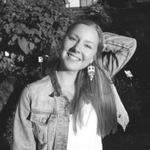 "I've never realized how powerful it is for women to come together and share thoughts, feelings and experiences about creativity. I learned so much, both from you and from the other participants, and I got so much inspiration for my own creative work. The insights from the retreat have built a little nest in my heart. It feels impossible to go back to what was before. Something new is starting to take over, to grow, and move forward. Magic lingers after this weekend."
Karin Björkman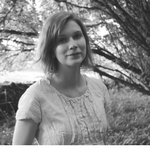 "An unforgettable weekend of vulnerable words finding their way through the mist rising from our teacups. Stories unfurling like fern on silent forest walks. Barefoot dancing through old fears. Looking deeply. Laughing loudly. Crying safely. Letting go. Thank you for making the retreat so magical."
Sanna Hellberg, sannahellberg.com
The circle of likeminded women will create a safe space to open up. It will support you in leaving behind whatever you've outgrown and that no longer serves you, so that new things can grow, wild things, the kind you truly long for.
The wilderness surrounding us will serve you in this process, it will draw you out of your head and into your body, where all the intuitive wisdom you are searching for can be found. The forest rests on the very doorstep of the chapel and it's all available for us to enjoy.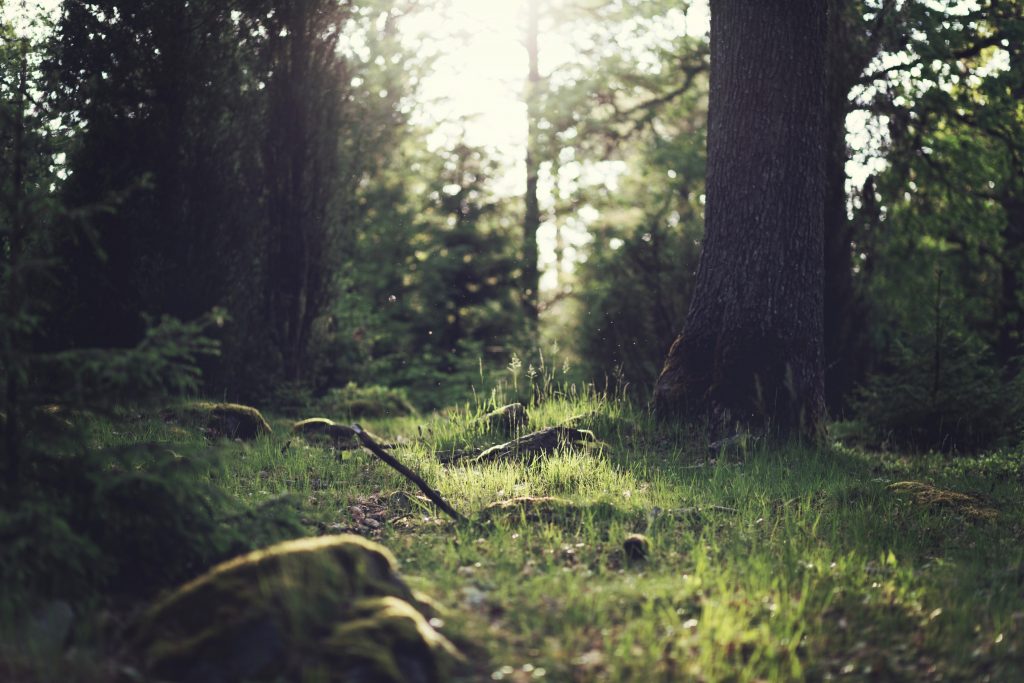 What kind of retreat is this (and what is it not)?
This is not a bootcamp or a quick fix. We are not going to rush or push our way to anything. Because you and I both know that creative work requires a different kind of fuel. We will fill up on nourishment, inspiration and connection. We will focus our intention and our work so that it can flow rapidly in the right direction.
Our days together will roughly look like this:
We gather early in the morning for a meditation or movement pratice. If you'd rather use this time for a morning walk, for some solitary creative work, or to just snuggle up in bed a bit longer, you're welcome to do so.
Eva serves us a generous and nourishing breakfast buffet and then we get ready for today's work.
We bring our teacups and gather for some group work, inside or outside, and carry on until lunch, which will be vegetarian and delicious, like all the rest of the food served on the retreat.
In the afternoons there will be more creative work but also time to rest and absorb new insights and ideas.
Come evening, we light some candles and share dinner, and afterwards we gather for a short session together were we'll talk about the insights, setbacks and breakthroughs we've had, and bring the day to a close.
After all this you might be ready for a good night's sleep. But if not – feel free to keep creating, take a walk in the forest, borrow a mat and do some yoga, or spend some slow time in front of the fire places, reading a book or just enjoying the company.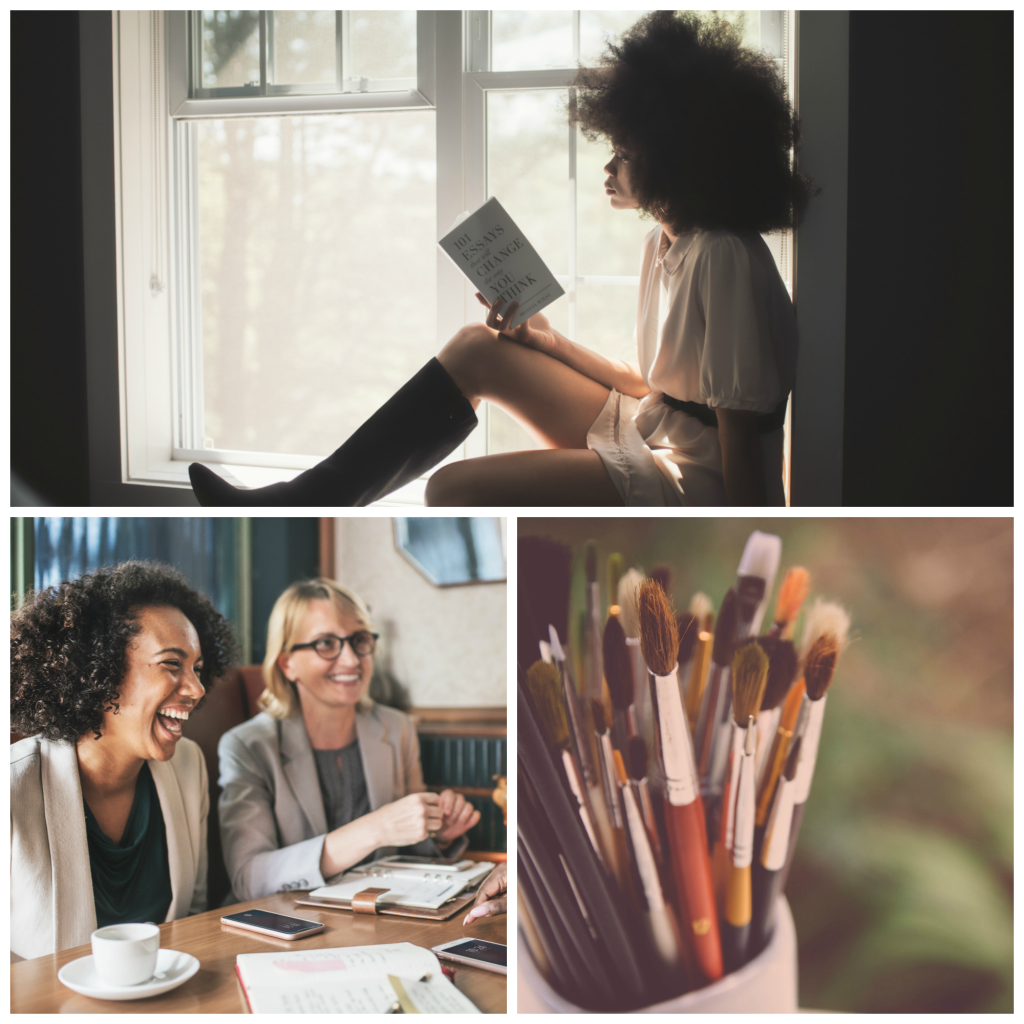 We'll have spacious, peaceful, yet intense days, where you'll do important work but also have time to rest, eat delicious food and walk in nature. Any sense of overwhelm is left at the door. This is sacred ground and we have all the time we need.
There will be silence, laughter, chocolate and so much love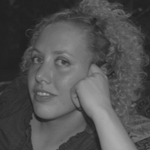 "It's a brave thing to sign up, to show up and to trust the process. To share your ideas, your longing and your struggles with people you have never met before. Still it felt easy and safe all the way. The feeling I've had since the retreat is that I've been receiving much more than I've asked for. Things are coming from all directions. I don't know exactly what my next step is, but I'm not worried since the retreat also gave me a lot of tools to figure it out. Thank you Anna, for creating this space for us!"
Malin Rindeskär
Who is it for?
You don't need to be an artist or have reached a certain level with your creative work to participate. All that's required is a longing for a more creative life. Whether you are in the midst of a creative project or you are dreaming of getting started, you'll find focused time, useful tools and reliable nourishment here.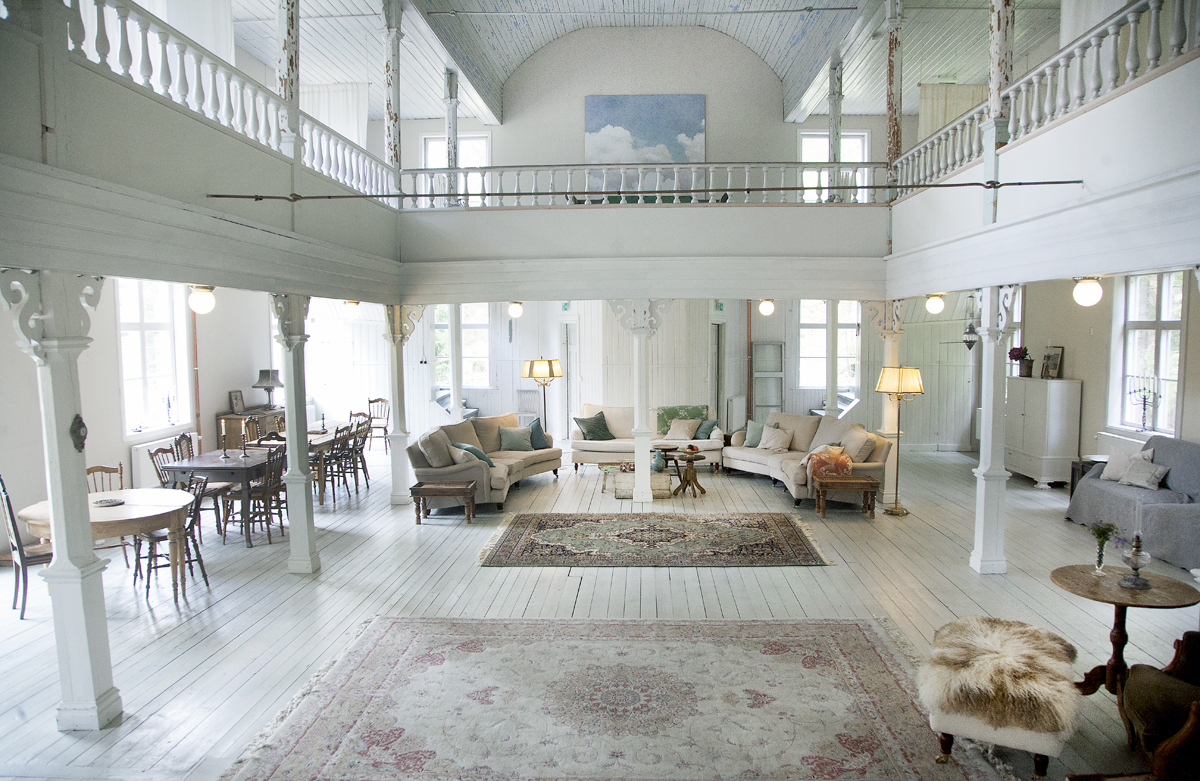 When?
We gather in the evening of Thursday October 10th, and wrap up with lunch on Sunday October 13th. We will serve a light evening meal at 6.30 pm on Thursday. You are welcome to check in from 5.30 pm.
Where?
The old chapel of Liljero, built in the 1880's in Tärnsjö, Sweden.
Cost
This is an all-inclusive retreat, and we've searched long and hard for a place that would offer the kind of unique, creative environment we're looking for, that would allow us to sleep comfortably and eat delicious food, with wilderness on the doorstep and enough space to hold all of us and our creative work. It's quite a list of requirements, but we found the right place.
The admission cost includes:
A weekend of creative exploration in a small, intimate group of 12.
Comfortable beds in spacious, shared sleeping quarters, with drapes for added privacy. Bathrooms in the hallway.
Delicious vegetarian food, snacks and beverages, everything included.
Creative insights that will shake up your work and unleash your flow.
Feedback and guidance relevant to you and your work.
Practices to bring home that will help you re-connect with yourself and your work whenever you need to.
Friendships that will last a lifetime.
"This retreat truly nourished my being. Just taking the time to nourish the slow, the creative, the trusting. I carry it with me into my daily life and I'm having creative outbursts all over the place! Thank you!"
Isa Khawati, Urbanom.se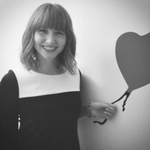 "Thank you for this magical weekend! I left the retreat feeling so incredibly stoked and determined to go for it. And I've kept that promise. I've been working every single day on my project since I got home. I'm doing this now! I really am, but in my own (slow) pace. Thank you!"
Anna Lindh, annakristinalindh.se
Accommodation
Room and board is included. You arrive here on Thursday evening and from then on we've got your needs covered. The chapel is a beautiful old building, ripe with stories and probably a ghost or two. The hardwood floors are old and squeaky, the hand-blown window panes offer a peaceful view of the surrounding forests and fields. We sleep in simple and spacious sleeping quarters, in cozy alcoves separated by drapes. (Sharing sleeping quarters like this can feel unfamiliar at first, I know, but in my experience it really helps create a beautiful sense of safety and community in a group.)
Bathrooms and showers are situated in the hallway.
how to get there
Our retreat will take place just outside a little village called Tärnsjö. The nearest train station is either Uppsala or Heby. Visit sj.se to book your trip and find connecting trains and buses.
The nearest international airport is Arlanda, where you can rent a car for the weekend or catch the train or the airport shuttle to Uppsala. In Uppsala you'll find local trains and connecting buses to Tärnsjö.
We will also create a Facebook group for all the participants where you can connect and maybe find someone to share a ride with.
Language
When we're an international group gathering, English is our language. Otherwise Swedish. If you feel nervous about speaking English in front of everyone, know that there's plenty of space to go slow + we're here to help and support you.
Cancellation policy
If you need to cancel more than 21 days before the first day of the retreat, we will return your payment minus a $125 non-refundable deposit. If you cancel within 21 days of the retreat, we will not refund any monies. You are, however, welcome to sell or give away your spot to someone else, and we will do our best to assist you in finding a replacement for you (although we cannot guarantee that we will succeed in doing so).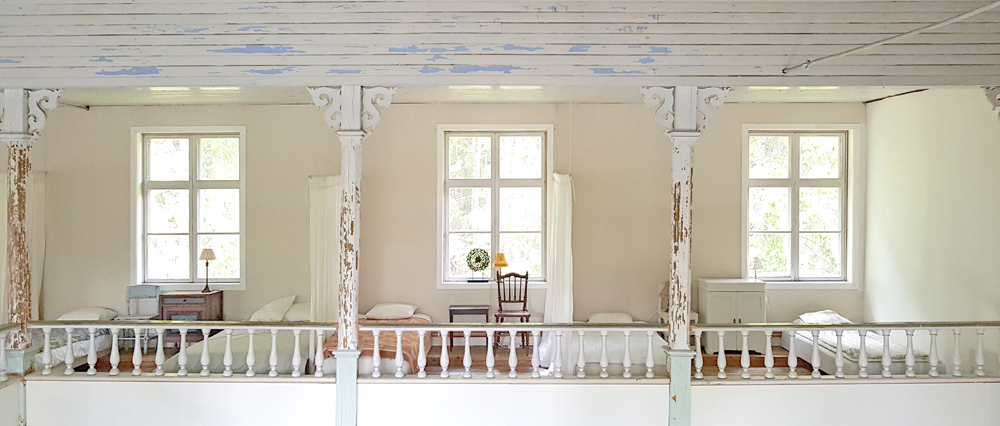 "So much beauty, and every detail organized with love. I'm so happy I
got to be a part of this retreat. Thank you."
Chameli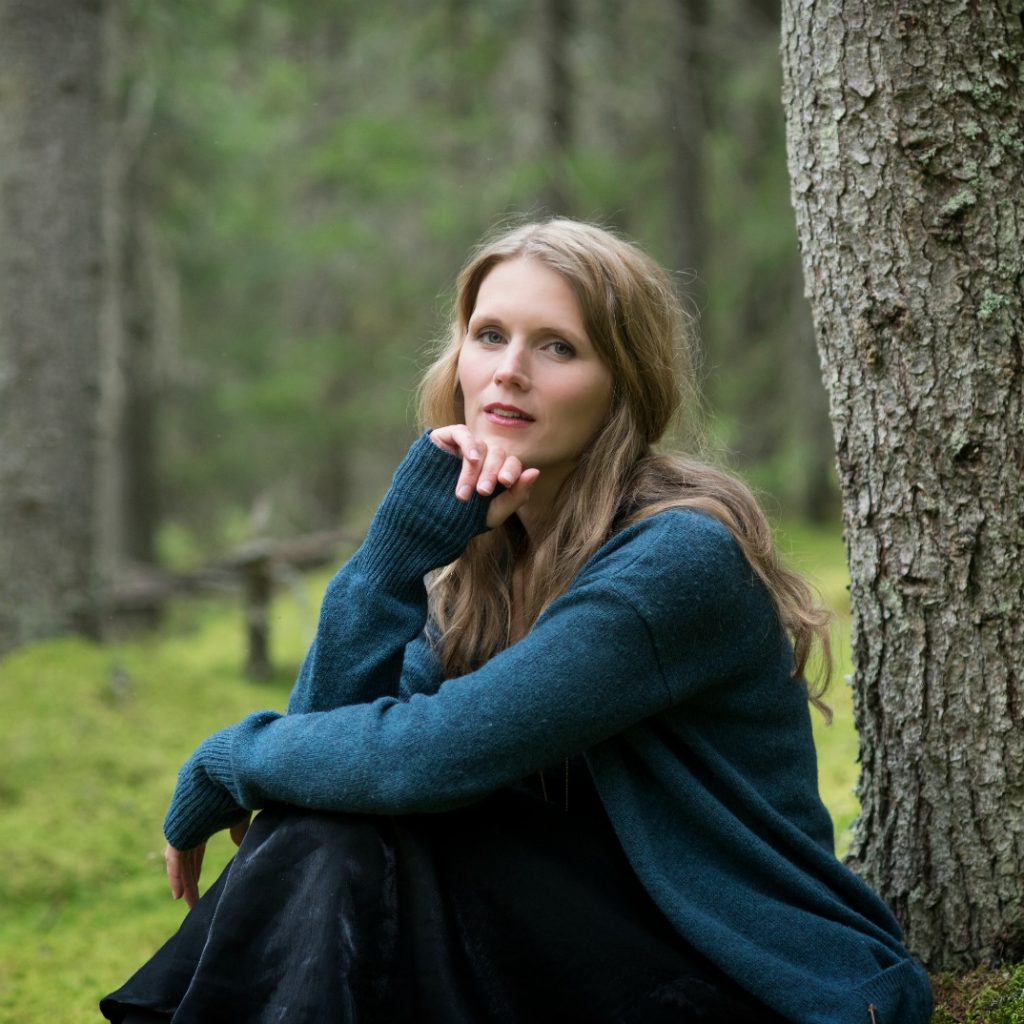 I'm Anna Lovind, writer, editor and creativity mentor. I'm also a mama, a happy introvert, and a fierce believer in the power of creative women gathering together to make shit happen. Creating and hosting these retreats is a favourite part of my work.
Eva Nylander is a vegetarian cook with a passion for making the everyday beautiful. She will keep us fed and nourished, body and soul, throughout the retreat, and she'll also guide us to let go through dance and movement.
We're beyond excited to host another retreat in this particular house, in this particular corner of the world, because this landscape is beautiful, the sky is vast and the woods offer deep nourishment. We want to share that with you.
Can't wait to meet you, love.