The Creative Doer workshop series!
Are you in a committed, mutually supportive relationship with your creative work? (Do you show up for it and does it show up to meet you?)
Is it sustainable? (Can you keep doing it longterm, without sacrificing health or joy?)
Are you clear on what resources you have available for this work, and how to best make use of them? (Resources such as time, energy, support and money.)
Do your plans and habits support you? (Are they created with YOU in mind – who you are and what you need to function?)
Are you bringing your whole self to the work? (Or are you leaving the best parts behind because you've been shamed into believing they don't belong?)
Do you know how to move through fear and stuckness? (Including meeting and integrating the frightened parts of yourself?)
Do you know how to cultivate flow? (Or is it all about the grind?)
Are you sharing your work with integrity and ease? (Staying true to your voice and vision, while allowing others to soak up what you've created)
Lots of questions, I know! But central questions for anyone who wants to commit wholeheartedly to a creative life. I explore them in The Creative Doer book and now I want to dive deeper into them with you.
In the next few months, I will be teaching each chapter of The Creative Doer as a stand-alone live workshop. You can tag along for all of the workshops or just one or two. Trust the pull of your heart.
We only ever learn what we're ready to learn, what is relevant for us given where we are right this moment in time. So I want to make it possible for you to dive into the parts that speak to you the most.
Next workshop is on February 12th, when we'll dive into Chapter 5 – Fuel Your Work. Scroll down to read more and register! You can sign up for the coming workshops below as well as buy the recordings of the workshops already completed.
90 minutes of teachings, discoveries and exercises
A recording of the workshop to watch and rewatch at your pleasure
The opportunity to ask questions and receive support live
Workshop nr 1 – What do you want?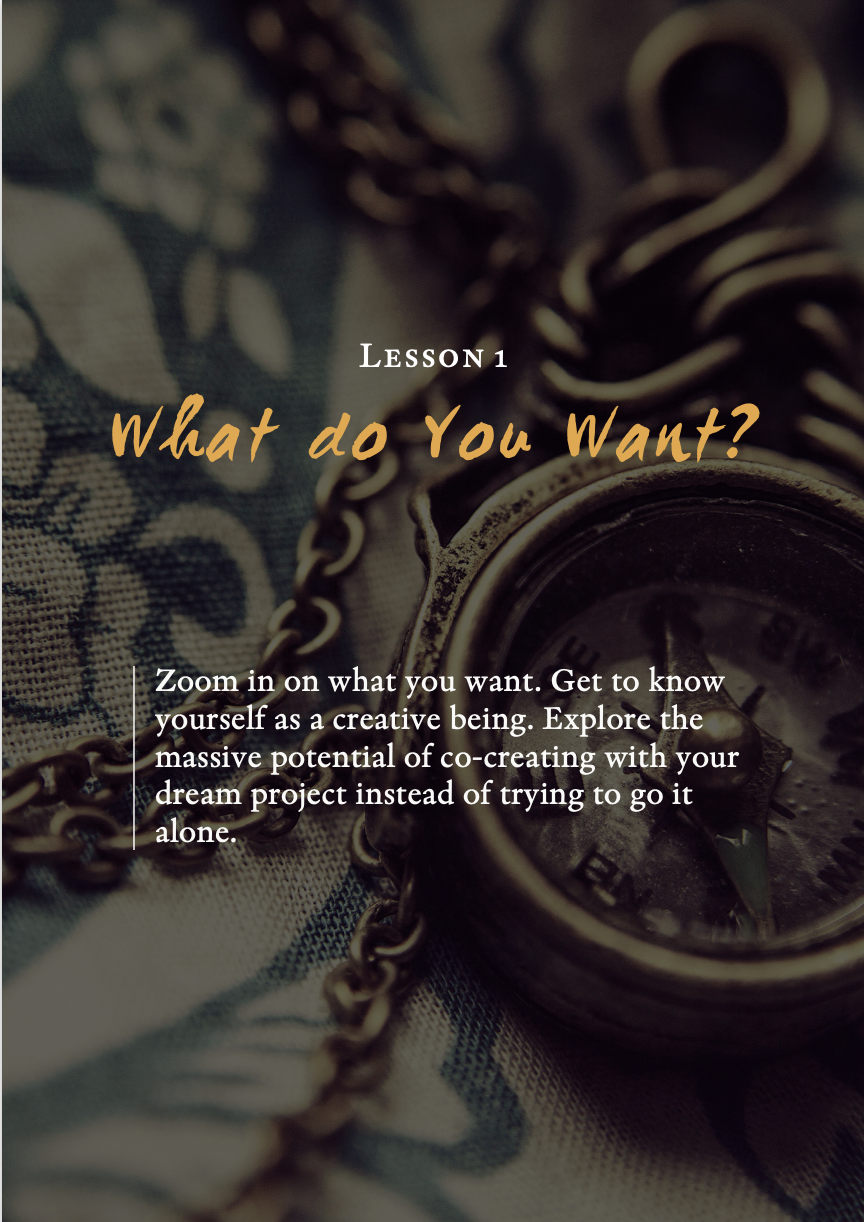 This first workshop is about partnering with the dream that wants to be born through you.
It is for those of us who struggle to find clarity, who aren't sure what the "right" dream is, who find it overwhelming to even start or who don't really believe in ourselves as powerful creatives. It's for those of us who are tired of trying to do it all alone.
So often we find ourselves frustrated with our own inability to make things happen, stuck in our heads or stuck in overwhelm – or, equally common, failing to move forward because we're trying to do everything all at once.
But what if there's something important about creative work that we've gotten wrong? What if we shifted our attention away from our own shortcomings for a bit and instead explored what might happen if we step into a co-creative relationship with our work? What if we were never meant to do this alone?
These are questions we'll explore together.
We'll look at what it means to be a good partner to your dream and what your role is in this partnership. (You might be surprised).
We'll look at ways to hear guidance, to take action even when you're not quite sure where you're going, and to shift how we see ourselves – from consumers of what we desire to the powerful sources of it.
This workshop is based on lesson 1 of The Creative Doer course, and you are welcome to join it as a stand-alone thing or to join all the following workshops as they're released.
The workshop is 90 minutes and there will be a recording (although for the sweetness of connection I love it when you attend live).
Workshop nr 2 – Get your priorities straight
This workshop is all about getting real about your resources.
Most of us are used to doing life without enough support, rest and resources. And most of us bring that pattern into our creative work as well. It affects the quality of the work we are able to do, it steals our joy and leaves us stuck in repeating cycles of burnout.
What we want is to do our creative work from a resourced place. We want to come from a place of fullness, of overflow even (I know, sounds a tad unattainable … but bear with me). We all have full and complex lives, unique challenges, responsibilities and gifts, and we need to take all of it into account and look at what is doable from there. No wishful thinking.
It's about being real and grounded. It's about choosing sustainability and joy over pushing and striving. Because without sustainability we won't get far and without the joy – what are we even doing?
Together, we will look at how we can make life simpler. What can be peeled away to make space for what matters the most?
We will explore how we might slow down a bit (only to discover that slow is smooth and smooth is fast).
We will find time and space that you can devote to your work, and look at the boundaries you need in place to safeguard that time and space.
When we've gone through this workshop, you'll know what is possible and doable in your life, right now, and that knowing will empower you to get going.
This workshop is based on lesson 2 of The Creative Doer course, and you are welcome to join it as a stand-alone thing or to join the previous and/or following workshops as they're released.
The workshop is 90 minutes and there will be a recording.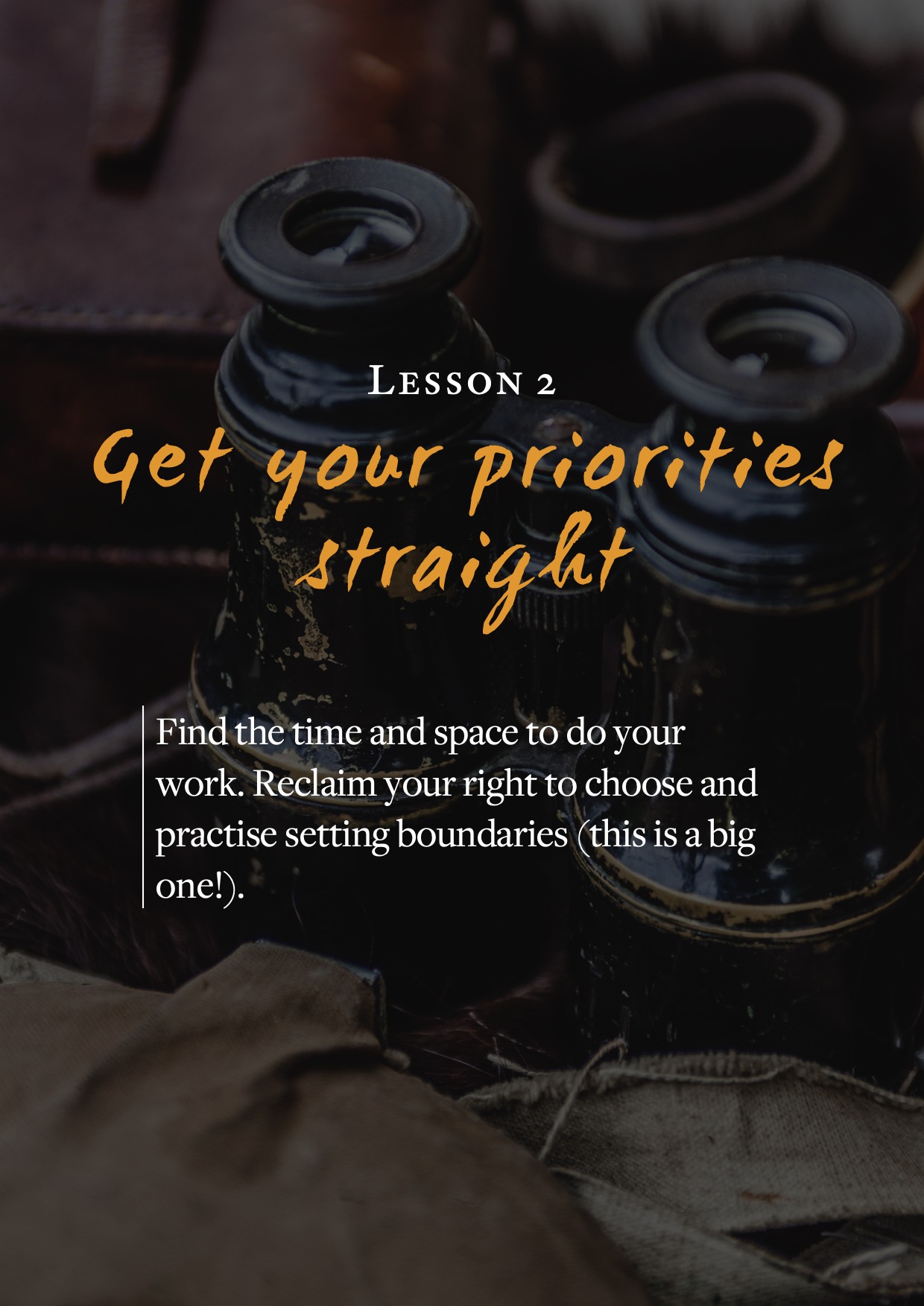 Workshop nr 3 – Plan your work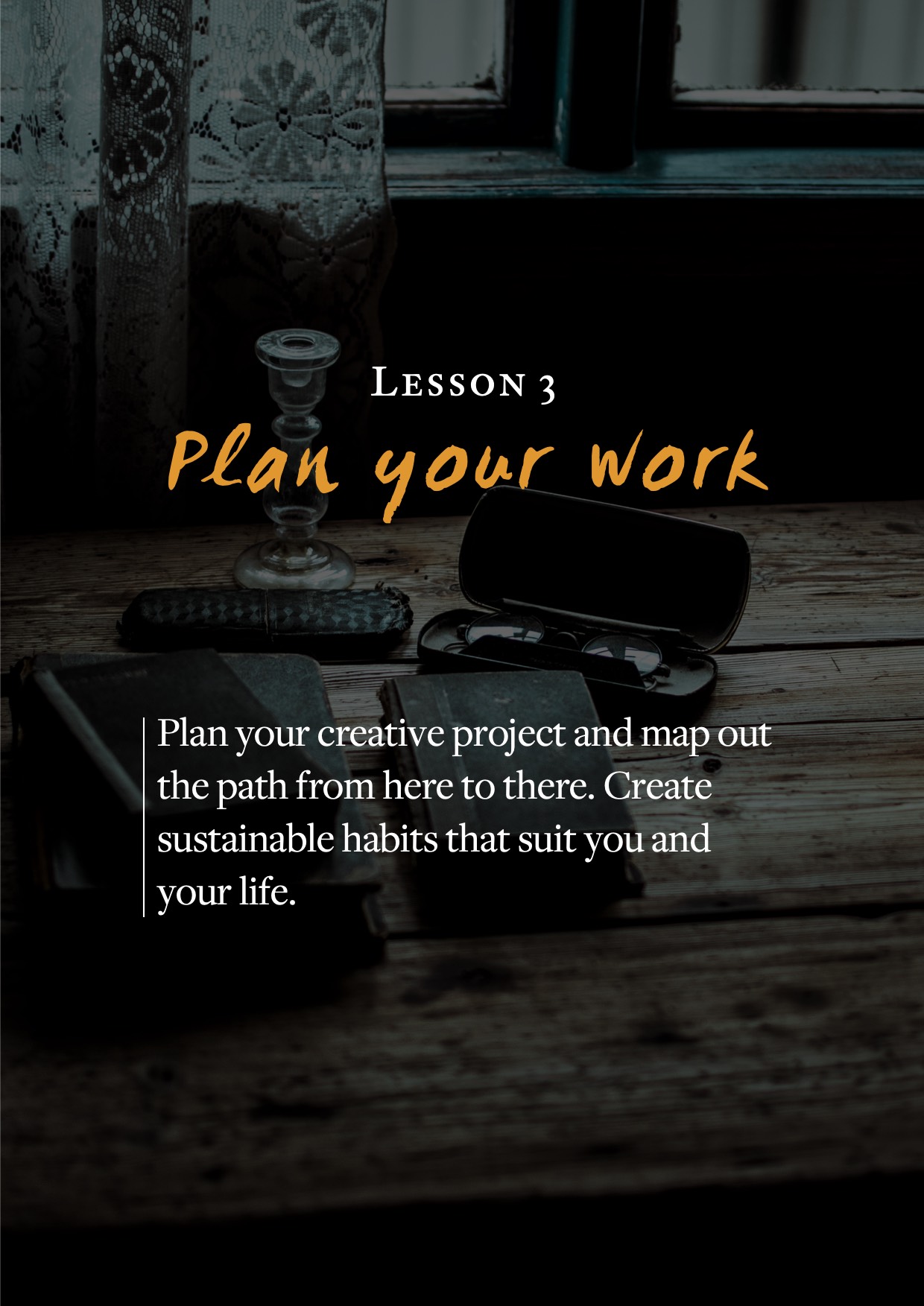 This workshop is all about creating doable plans that will hold and support you and your work.
Most of us have a love-hate relationship to planning. We crave structure and we rebell against it in equal measures. This back and forth is mostly due to your planning not being based in who you actually are and how you prefer and need to work, but rather how you think you should be and work (how you've been told you should be and work).
Your project planning is never really separate from the rest of your life. We are all so very different, our circumstances are different, our abilities, what resources we have available, where we are in life and so on. Unless this is taken into account when you create your plan, it won't work.
In this workshop we will explore the idea of perfect timing, as opposed to the idea that faster is better.
We will uncover the real purpose of any plan (it's not what we've been told), and look at what it will take for you to succed with your planning.
We will compare action-oriented planning to result-oriented planning and talk about why the difference matters to you.
You will leave with the tools and insights you need to create your own plan and get going.
This workshop is based on lesson 3 of The Creative Doer course, and you are welcome to join it as a stand-alone thing or to join the previous and/or following workshops as they're released.
The workshop is 75 minutes and there will be a recording,

Workshop nr 4 – Use your fear
This workshop is about learning a smoother way to handle fear and cultivate courage.
Anyone who's ever attempted a creative project of some kind knows that fear will show up for the ride. It will show up as the inner critic, as self doubt, fear of failure, of being seen, indecisiveness, perfectionism and many other ways.
Most of us do our best to fight the fear. We try so hard to get rid of it only to find it sprouting new heads for everyone we manage to cut off.
Fear has many faces and if we don't know how to meet it, it will derail us. It will cause us to turn back and give up on that thing we long to do.
What if instead of fighting the frigthened parts of ourselves, we could learn to listen to what they have to say? Could it be that some need is not being met, some part of you is not being heard? If we ignore it or try to overrun it, this part will dig its heels in even more and sabotage our best efforts
In this workshop, we will explore the role of fear and ways you can respond to it without being derailed by it.
We will look at how you can cultivate your resilience and your ability to stand by your work and yourself.
We will learn to intuit when it's time to tend to your inner frightened ones and when it's time to bring out the inner warrior.
Fear is an inevitable part of the creative process but luckily, that's not a problem. Not when you know how to move forward, fear and all.
This workshop is based on lesson 4 of The Creative Doer course, and you are welcome to join it as a stand-alone thing or to join the previous and/or following workshops as they're released.
The workshop is 90 minutes.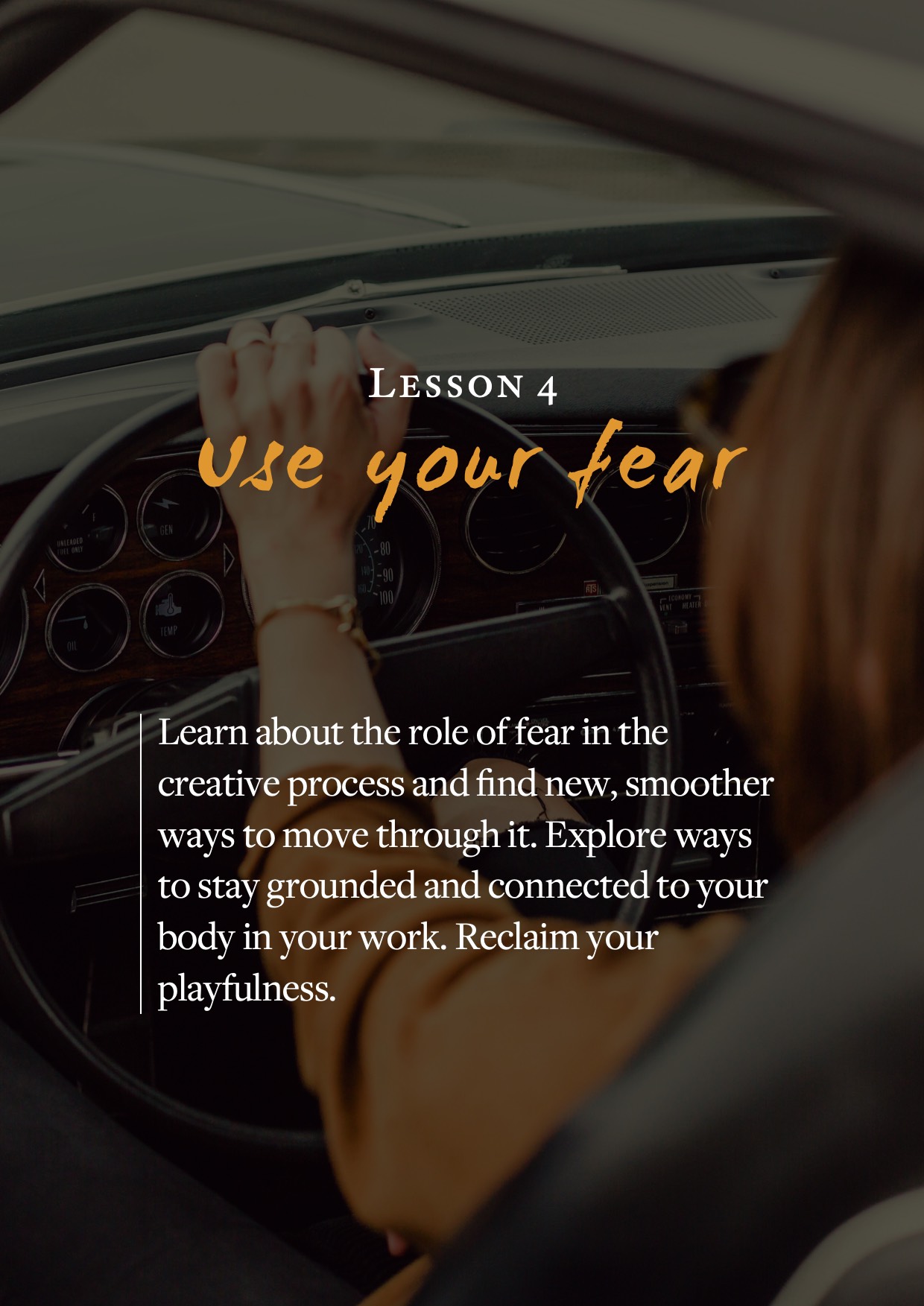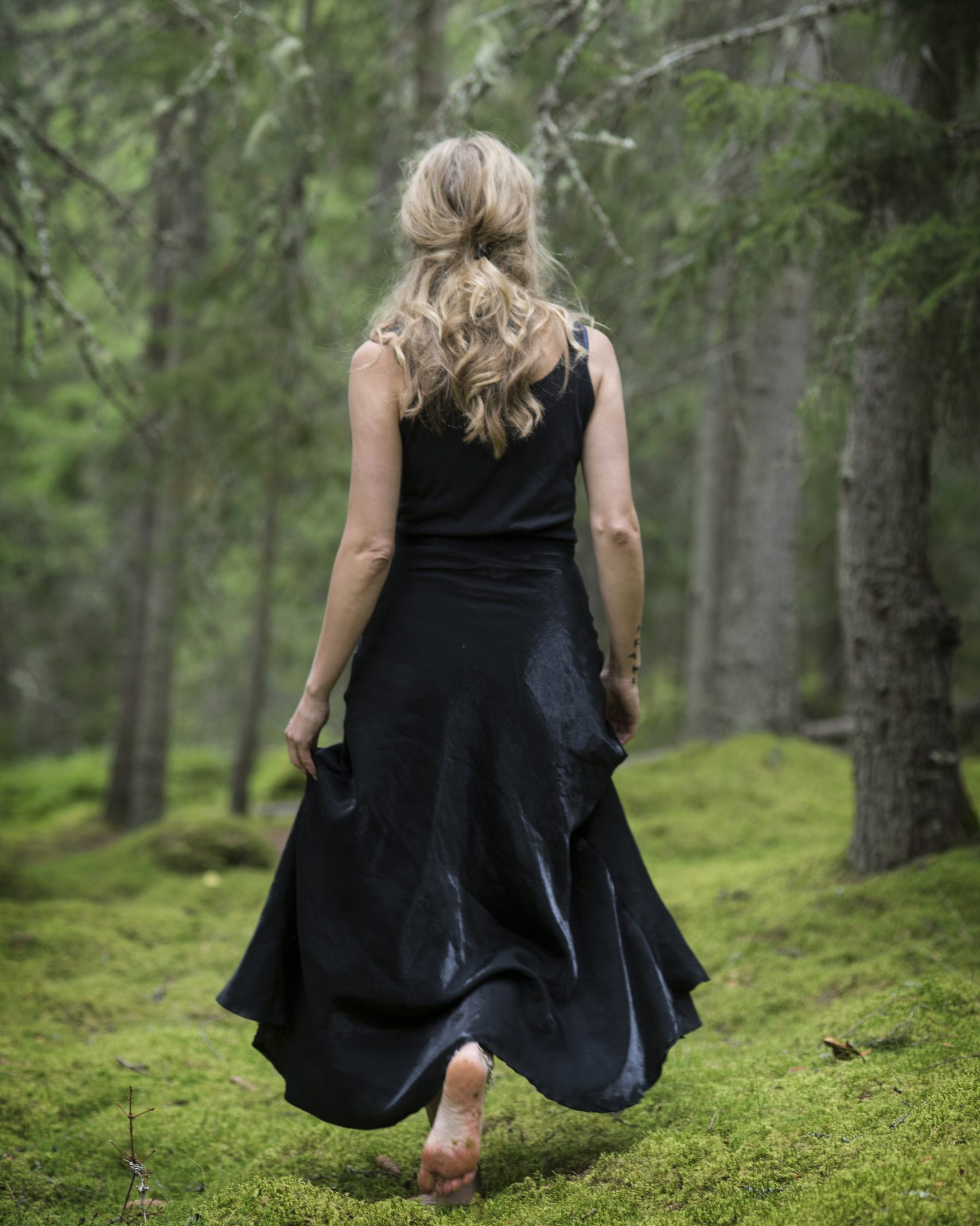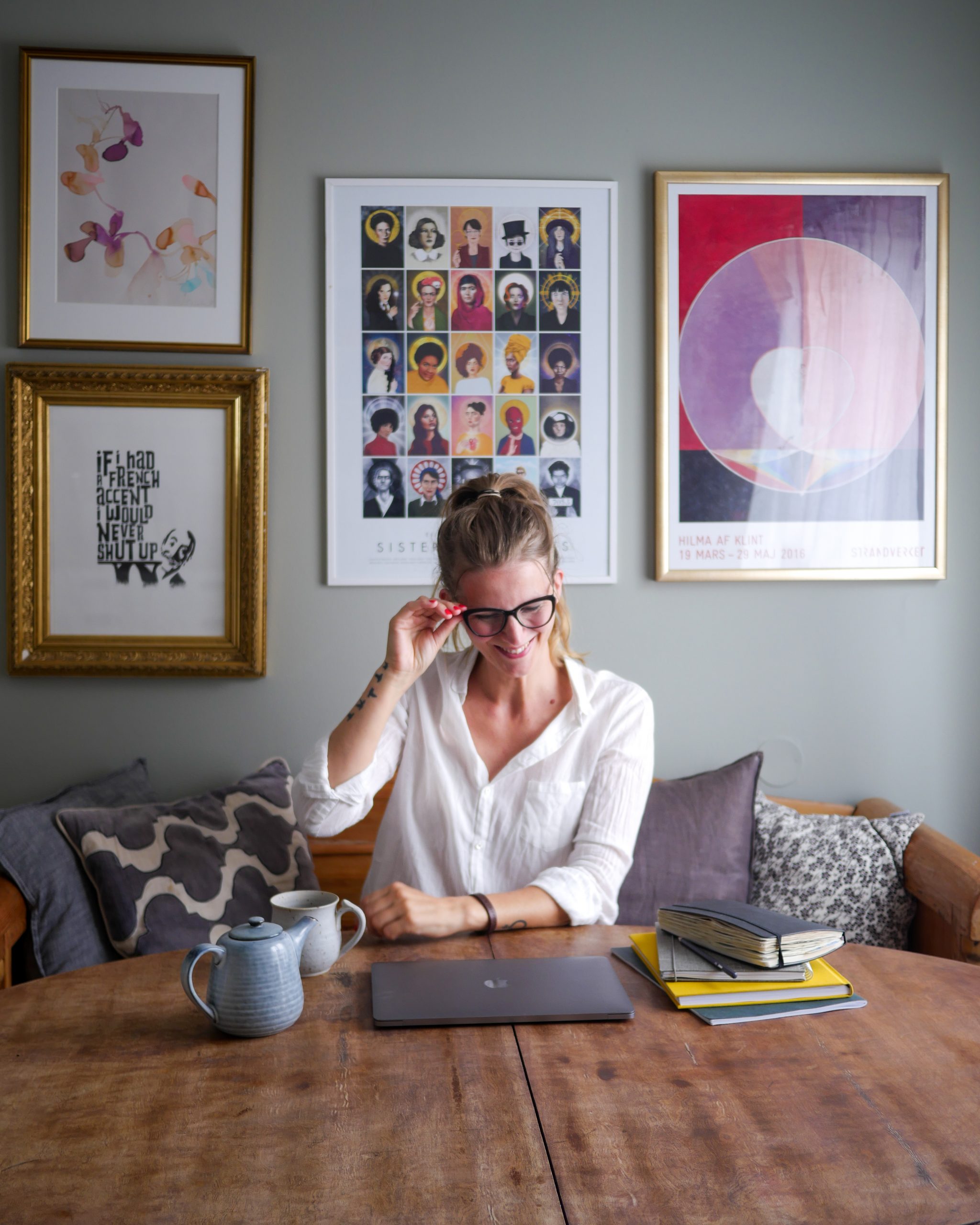 My name is Anna Lovind and I'm a feminist writer who believes in women's creative freedom and the power of our voices and stories. I left a career as an editor at a major publishing house, moved to the deep forests of Sweden and set out to build a business that supports my own and other women's pursuit of a meaningful and sustainable creative life.
Since then, I've published my book The Creative Doer – A Brave Woman's Guide from Dreaming to Doing, I've coached bestselling authors, helped launch solo entrepreneurs into orbit, and guided creatives from all over the world to go from dreaming to doing through my courses and workshops.
Want to know the most important things I've learned from two decades of creative work?
We can't have it all, so let's just drop that stressful idea once and for all. But we can have what's most important to us.
Motherhood and creative work is absolutely compatible, reagardless of what we've been told.
Creative community is lifechanging. We create our best work when we're deeply and wholly supported.
The level of creative fulfilment and success we enjoy stands in direct proportion to how sustainable our life and work is.
Fuelling ourselves and our work properly will change everything. Our rest and our joy is the key and the revolution.
We will explore all of this and more in this series of workshops. I'd love for you to join me!
If you have questions, email to [email protected]
xo Anna