Release september 2019
The Creative Doer – A Brave Woman's Guide from Dreaming to Doing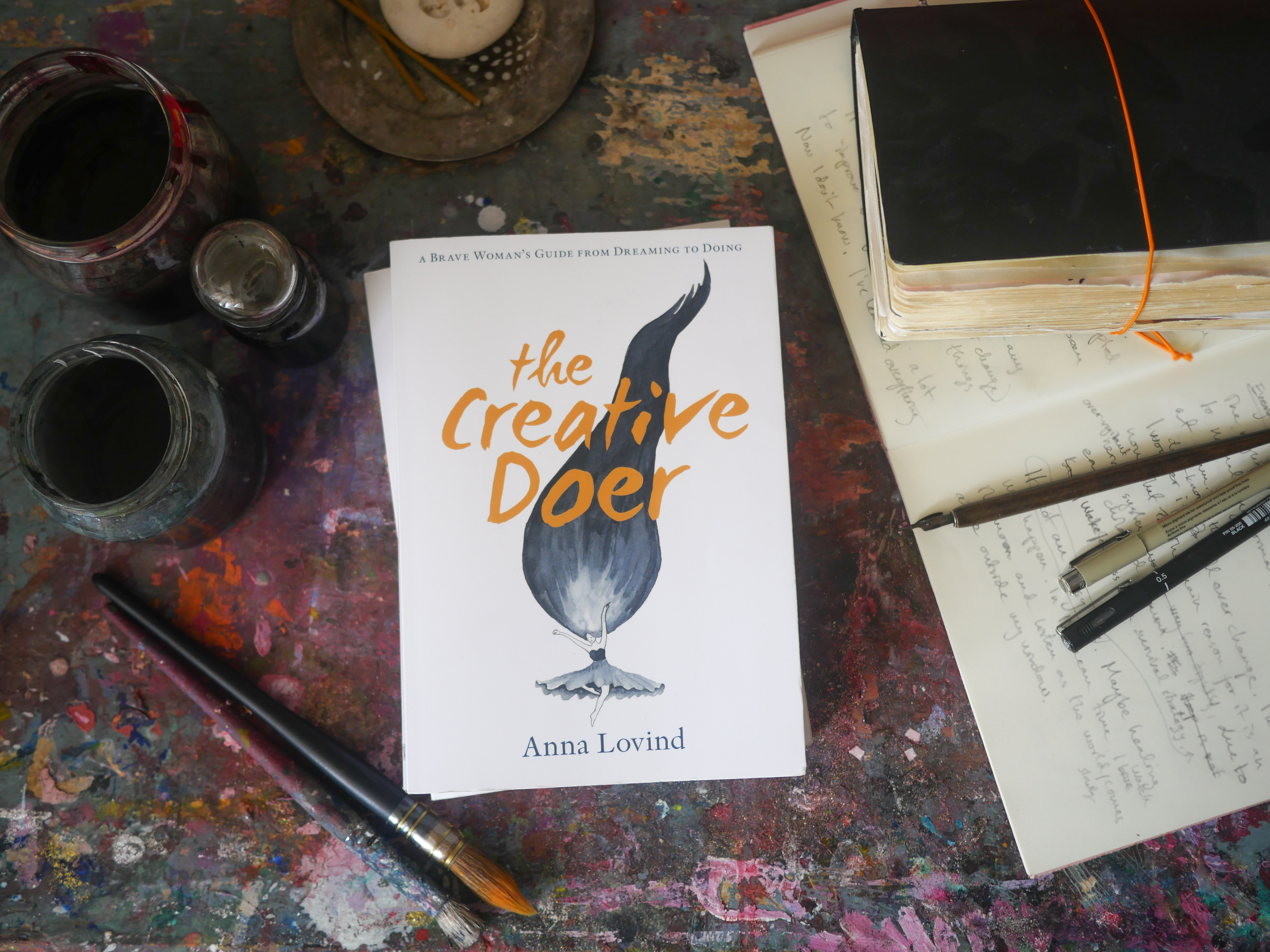 Essential reading for female creators, activists and magicmakers
The Creative Doer book offers a roadmap for women who are hungry for change, who wants to GET GOING going with their creative work, and who are willing to ask a few burning questions:
What would happen if we stopped trying to follow in the footsteps of the Male Genius? What does devotion look like if it doesn't mean forsaking everything and everyone, including your kids, for your art? Can we grant ourselves the permission we're waiting for and start doing our work, our way?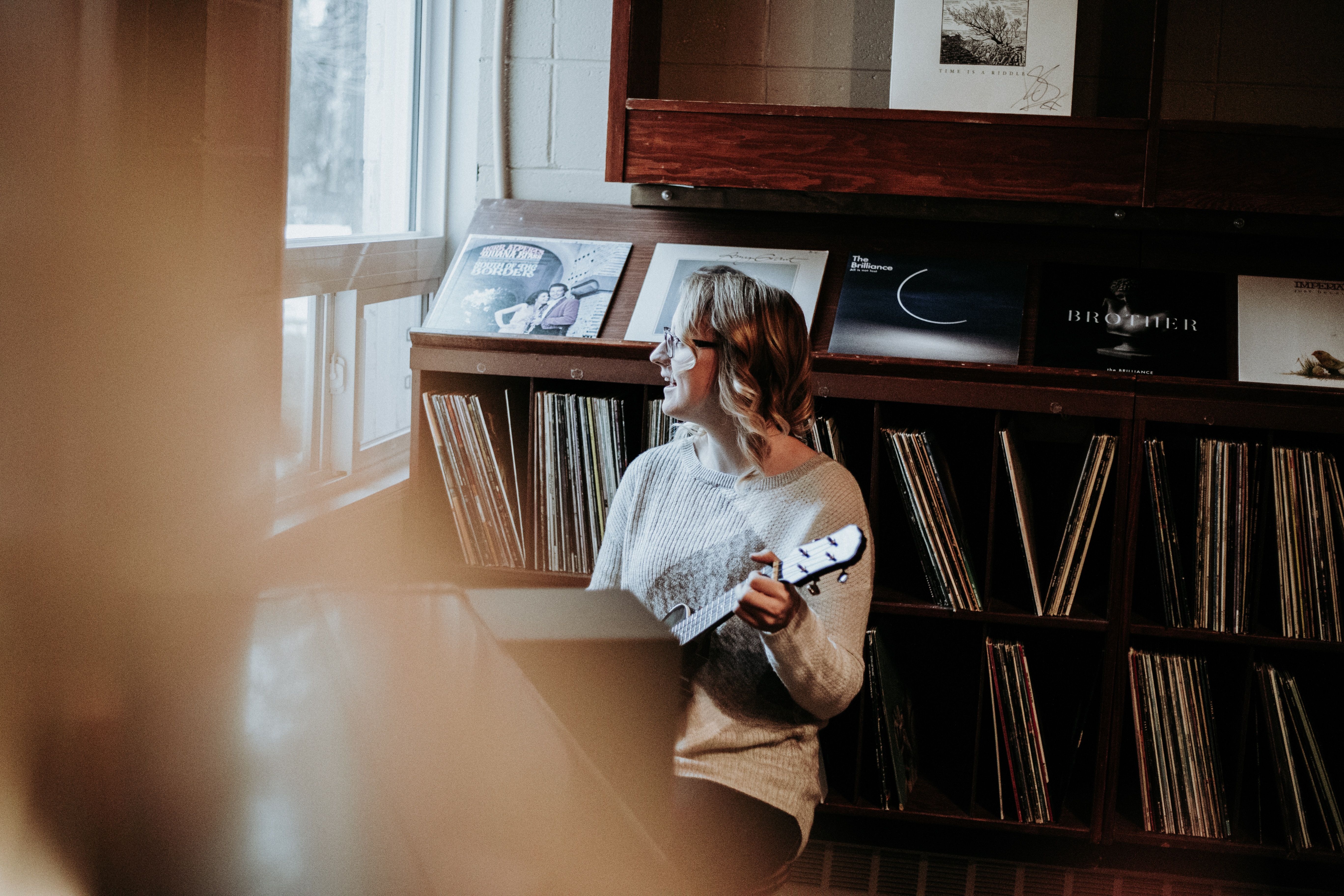 In this insightful, no-bullshit guide you'll learn how to:
· Redefine creative work and bust the old myths about The Artist.
· Claim the time and space you need to do your work.
· Understand fear and how to flow with it.
· Do self-care in a way that will change your creative life forever.
· Share your work, truthfully, tenderly and courageously.
"We need to see girls and women play and fail and mess around a lot more in order to learn that it's okay and allowed. We need to see enough of it to begin to experience it as normal. The new normal."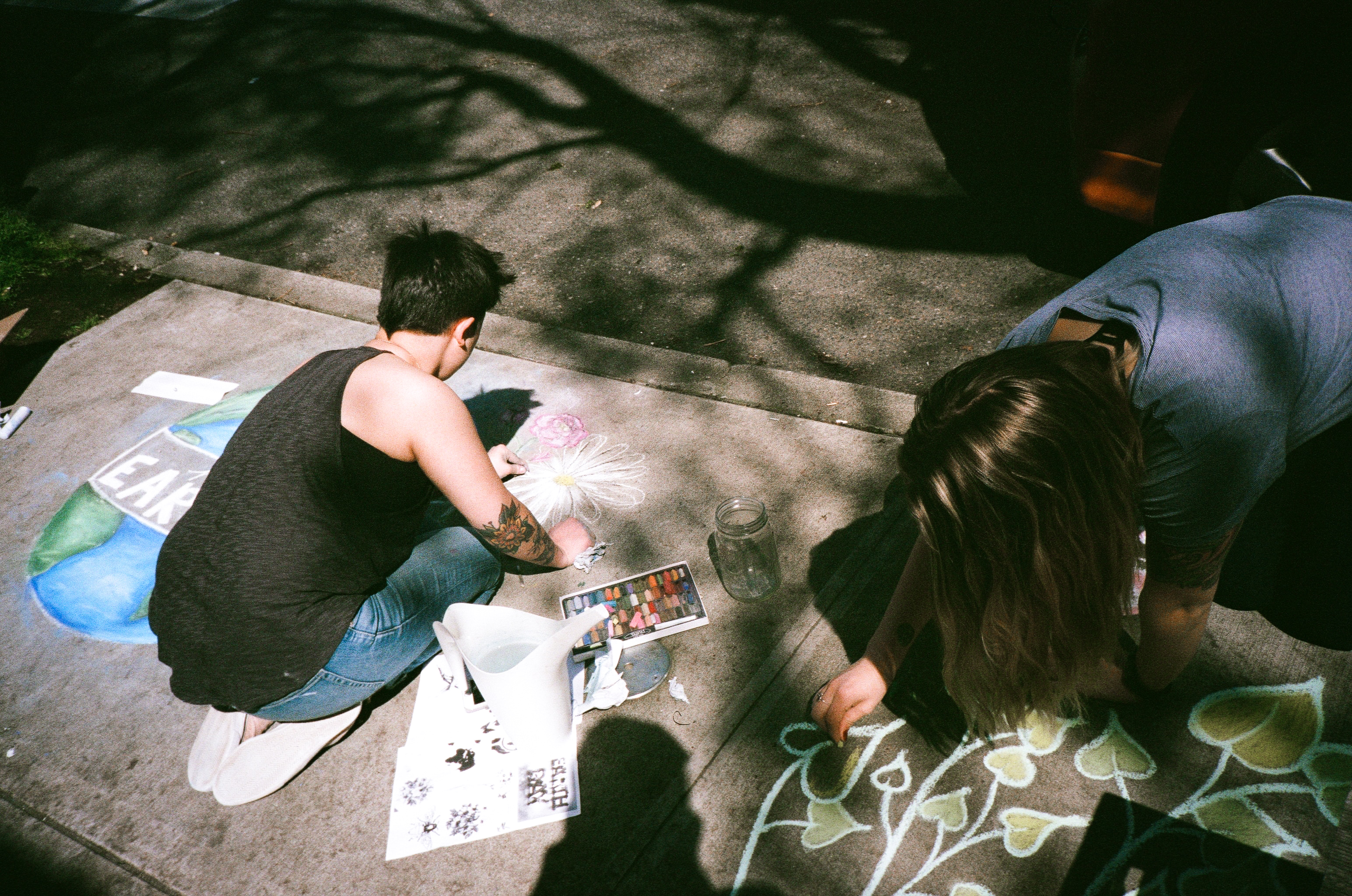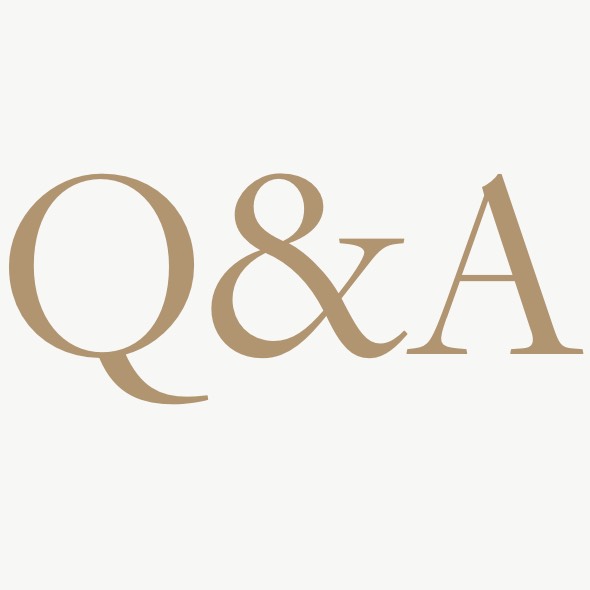 Who is this book for?
It's for the woman with a story to tell, art to make, a world to change. It's for the woman who has a longing in her heart; who knows she has something to offer – even if she doesn't know how yet, or even exactly what it is. It's for the woman who longs to use her voice, who wants (and fears) to unleash her particular brand of brilliance, who wants to have an impact, who craves to go deeper and further with her creative work, and who is willing to explore a different way to go about it.
Who is it NOT for?
If you prefer things to remain as they are, if you're not willing to do the work, or if you find feminists kinda troublesome, then no, this book is probably not for you. (Although, who knows, you might be surprised!)
Why a book for women only?
Because the deep truths of creativity are universal – but the stories about the artist in our culture are not. They're stories about the male artist. The path of the lone genius, the starving artist, the irreverent rebel. All male. Not available to women, or only available at a great cost. In this book, I want to talk about a different path. I want to take into account all the specific circumstances and challenges we face; not just because we are artists, but because we are women artists, living and working in a patriarchal world.
Is it available as an ebook?
Yes, it is! When you click one of the "buy now" buttons on this page you'll be redirected to an online bookseller in your part of the world, where you'll find it both as a printed book and as an ebook.
Do you ship globally?
Yes, anywhere in the world. Just make sure to click the option closest to where you live, in order to keep shipping costs down.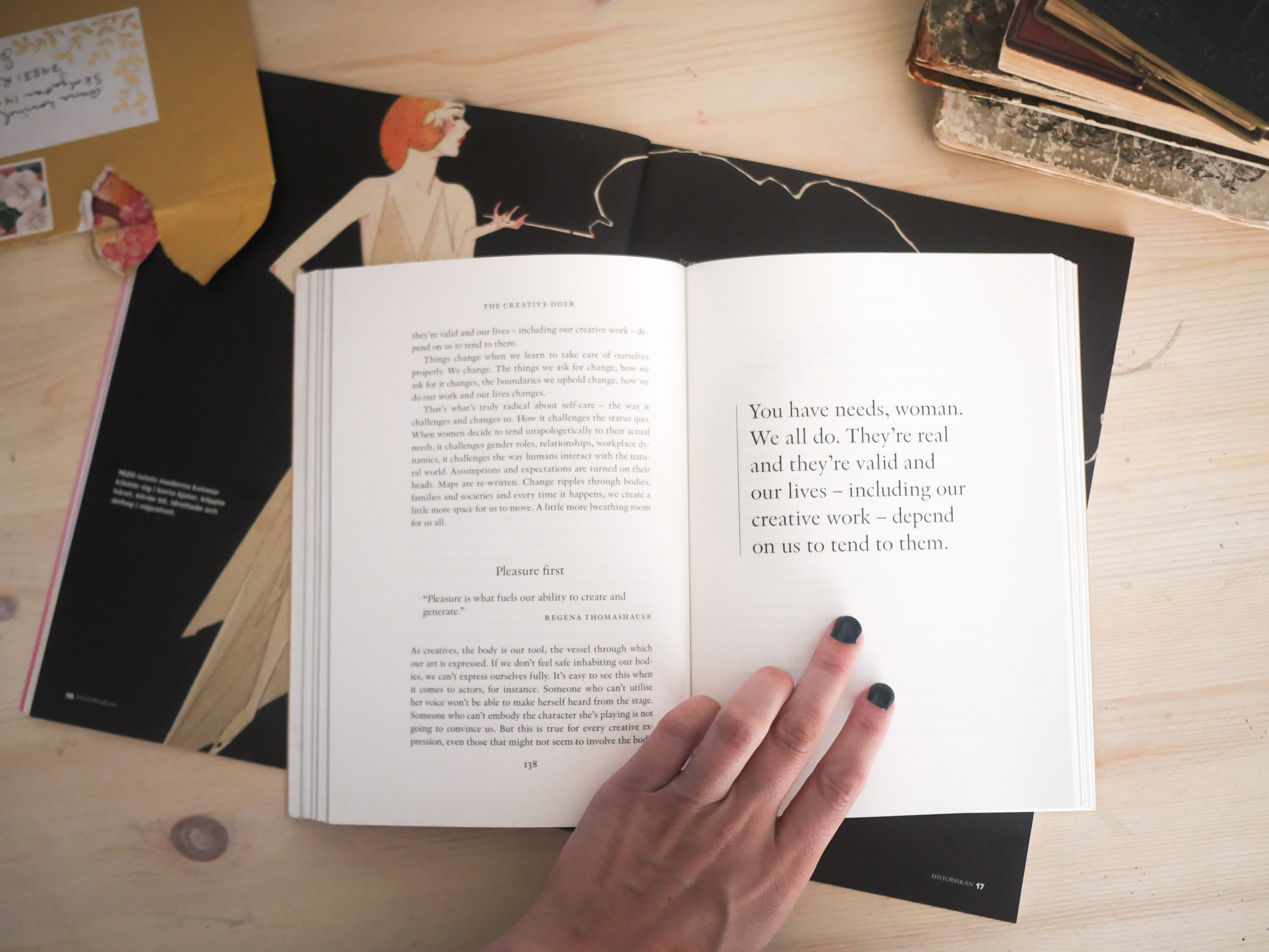 listen to a chapter from the book – for free
Sign in to my subscriber-only library and get access to an audio excerpt from the book. Just register your email address below and we'll send your password to the library. Enjoy!
TABLE OF CONTENTS
CHAPTER 1 – WHAT DO YOU WANT?
Your path is your own
Pain pushes until vision pulls
How do you want it?
Redefine creative work
Why do we value one and not the other?
Let go of the One Big Purpose
Start before you're ready
Make a choice
CHAPTER 2  – GET YOUR PRIORITIES STRAIGHT
Actually, there is time
Time thieves
Say no (if you can)
Who assigned you that role?
Taking it one step further
All the time you want vs. all the time you need
Keep it real
CHAPTER 3 – PLAN YOUR WORK
Commit to the reality of your dream
Make it doable
Plan for the unexpected
Perfect timing
The power of creative habits
Scheduling
Help yourself focus
CHAPTER 4 – USE YOUR FEAR
What is fear?
A losing battle
Inhabiting your body
One step at a time
The shitty first draft
Get back into the playground
Who's in charge?
CHAPTER 5 – RADICAL SELF-CARE
Keeping it close to home
Pleasure first
Creating a sense of safety
Move, sleep, flow, connect
No more striving
Striving is a state of mind
Practice receiving
Go find it
The cyclic nature of creativity
It's mandatory
CHAPTER 6 – SHARE YOUR WORK
Love the empty space
Is it useful?
Claim our space
The risks of NOT sharing your work
Fitting in vs. belonging
Give yourself permission
Appreciate what you've already got
True connection
Keep it coming
CHAPTER 7 – CREATIVITY AND MONEY
Money is fuel
Women will save the world
The three paths
The second job
The patron
The business
The embarrassing lover
Roots first, growth second
Stop fussing
Get your copy!
"Creativity thrives in limited spaces and once you get going, you'll be amazed at how much you can get done with what little you've got."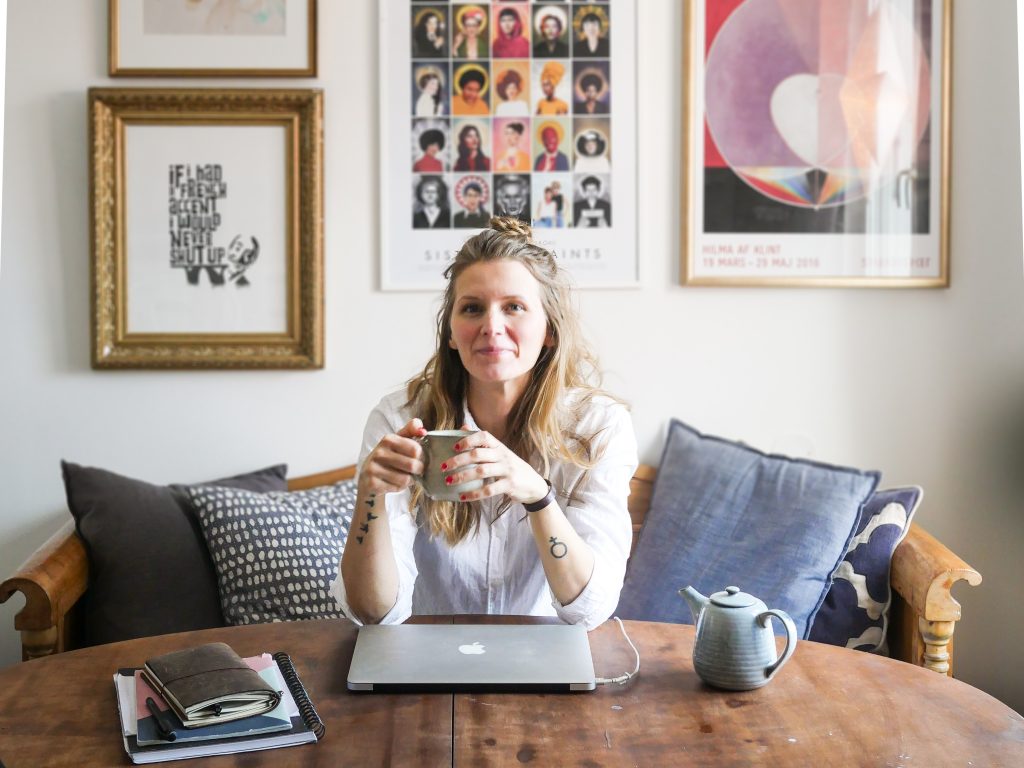 About the author
Anna Lovind is a mother, writer, artist and activist who believes in women's creative freedom and the power of our voices and stories.
Anna left a career as an editor at a major publishing house, moved to the countryside and set out to build a business that supports her own and other women's pursuit of a meaningful and sustainable creative life.
Since then, she has coached bestselling authors, helped launch solo entrepreneurs into orbit, and guided creatives from all over the world to go from dreaming to doing through her courses and workshops. In 2016, she co-founded Write Your Self, a writing teacher training with a mission to spread knowledge about how to use writing as a tool for healing. Now she's publishing The Creative Doer as a rallying cry for women to start CREATING. Because creative women will change the world.
Anna lives in the deep forests of Dalarna, Sweden, with her man, their two kids and a dog.