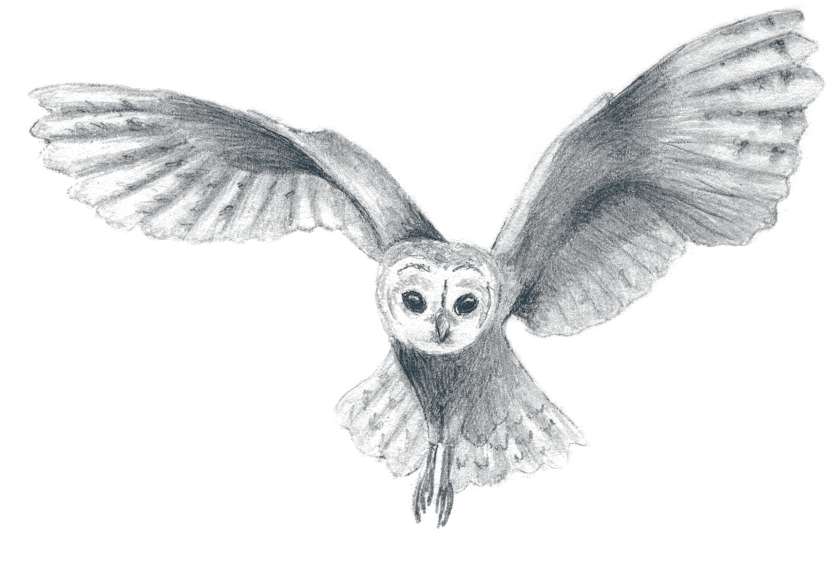 This is me telling my story
I write about it all here, the dark and the light of it. I write about writing, feminism, learning to say (holy) yes and (fuck) no, I write about sisterhood and motherhood. I write about my quest to re-define the creative path (because I'm so over following in the tracks of the Male Genius). My work is for women, femme, gender fluid or non-binary humans assigned female at birth.
I'm interested in our dreams, our voices and our stories. I teach how to live, speak and create from the heart, how to share ourselves in ways that turns our whole lives into revolutionary works of art.
I believe that's what we're here to do. Make art. Disrupt the status quo. Tell our stories and rule the world.
A FEW THINGS ABOUT ME
I'm a writer, a creativity teacher and a mother.
I'm an introverted entrepreneur, a lover of good tea and great stories,
who crave simplicity more than almost anything else.
I'm commited to creating safe spaces for us, where we can take a break from the patriarchal fuckery and focus on exploring our heart's work.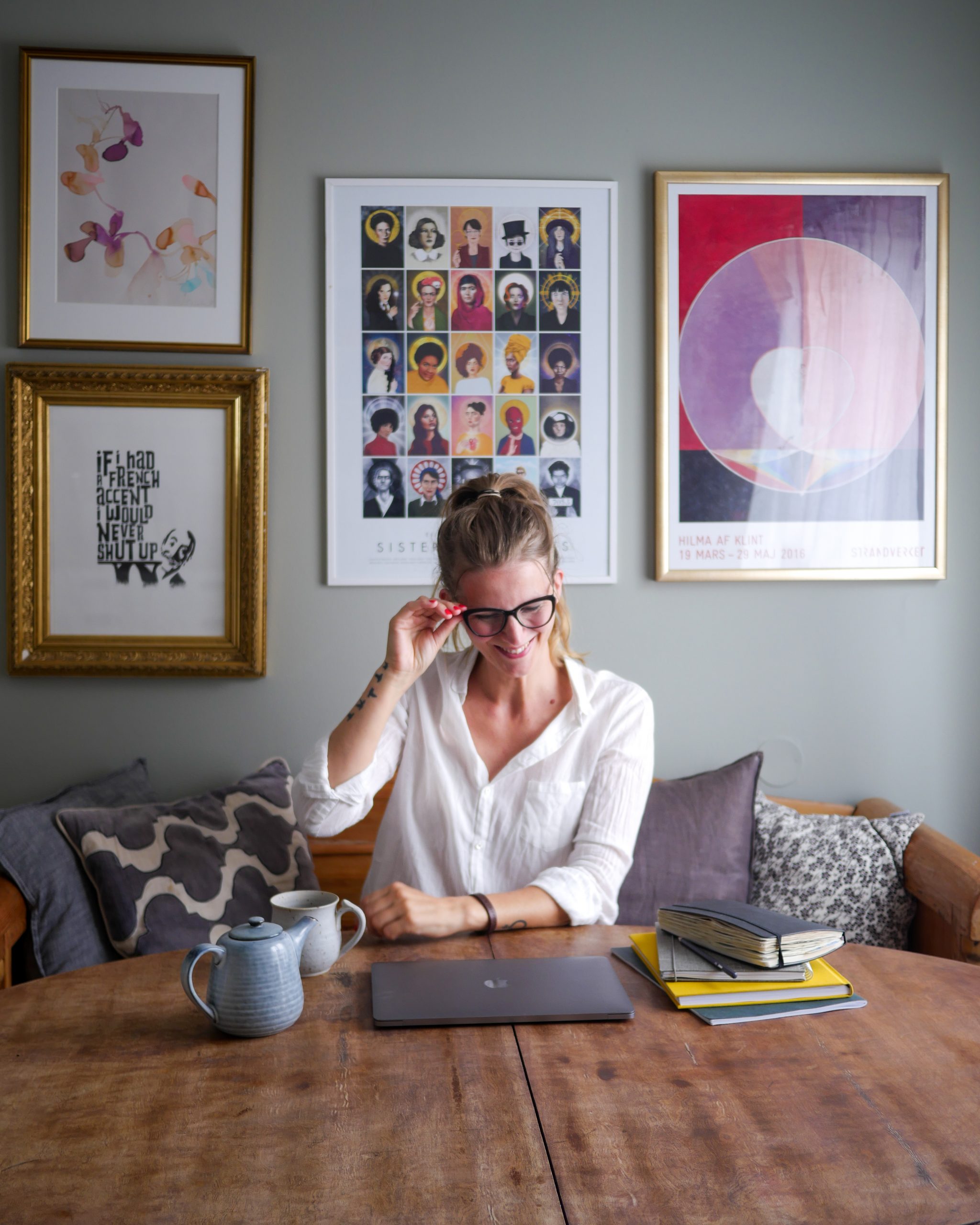 My work is all about our creative
freedom and the power of our voices
and stories. I write about it in my book
The Creative Doer, I share the tools in
my online course & community for
feminist creatives and change-makers,
as well as the workshops and retreats
I host.
I have seen bestselling authors through to publication, I've helped launch solo entrepreneurs into orbit, and I've guided hundreds of brilliant creatives from all over the world to go from dreaming to doing.
I believe in doing. Not mindless doing. Not striving and pushing from fear of not being enough. Not the pursuit of yet another goal at the expence of your health and humanity.
That's good old white-supremacist-patriarchal-capitalism speaking.
I'm talking about inspired doing. Using your hands, your voice and your art to bring vision into form. The kind of doing that feels like flow and moves mountains.
I love to see you move mountains in your life. I love to see you recover your wild self, your pure desires, your beating truth, and your powerful voice. And then to rule your world from there.
Makes me swoon to think about it. You doing your heart's work. Watching the world soak it up, like the medicine it is.
Your gifts are so deeply needed.
I believe in the power of our stories and the healing in letting ourselves be seen. As we are.
I believe that our words and our work hold the key to change and freedom, for us all.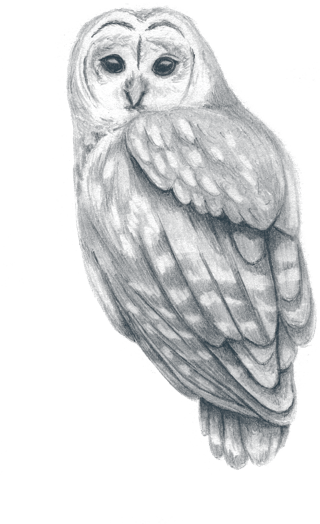 I live in rural Sweden, where forests are deep, winters are
dark and midsummer nights lasts forever. My favourite
people on this earth are my two daughters.
The owl is my animal.
And I love tea. I mentioned that already? Well, it bears repeating: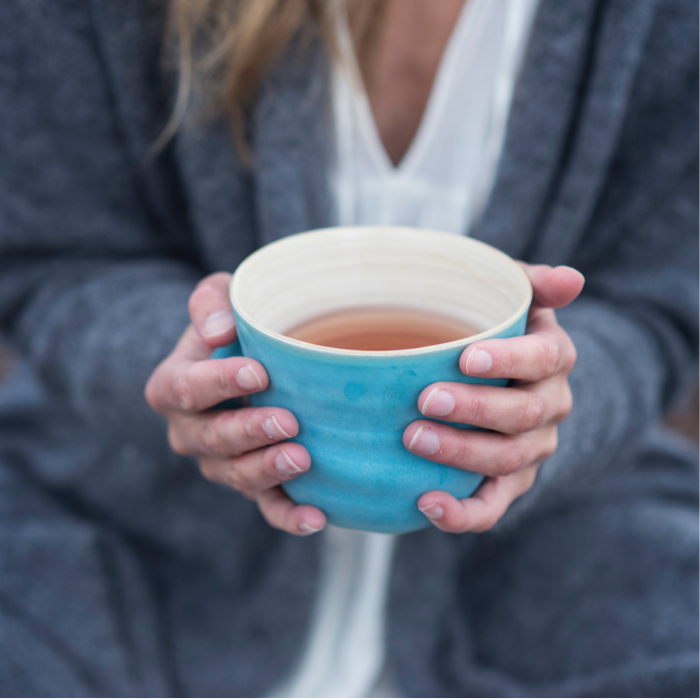 "There is no trouble so
great or grave that cannot
be much diminished by a
nice cup of tea."
Bernard-Paul Heroux
This website is my way of sharing my life
and my work with you. Explore it –
the archives are rich with human stumblings, wisdom and inspiration.
And sign up for my bi-monthly(ish) letters if you feel called to. These letters are my very
favourite way of connecting with you. I get to write to you as my friend, and I always share my best teachings, offers and opportunities with my subscribers first.
Your emails have been like golden breadcrumbs marking the way to a life of true meaning and joy. Thank you for sending them my way!
Sophia
Reading your words has the effect of slowing things down, and drawing me back and into the quiet, sacred space where my heart's deepest desires lie. I've unsubscribed to almost every newsletter but yours. Your words ring so true to me and speak so directly to my soul when most other voices have faded away.
Alishia Sala
Every email feels like an incredibly useful gift!
Rebecca Svad
Your writing feeds my soul. I can't tell you how comforting and soothing your truth-filled words are. So honest, so real. I'm so happy to be on your email list and have a chance to drink you in each and every time you are inspired to share some piece of yourself. Thank you for lighting the way.
Alicia Bockel
You are sooo good!!! You give me so much inspiration and support through your emails – it's like an angel comes by every now and then and drops something in my mailbox, just for me!
Sofia Chameli Roedenbeck
Your writing is gorgeous, tender, true.
Hiro Boga
Peace resides in your words. Your letters are so simple and beautiful. I fill myself up every time I read them. Thank you.
Jimmy Alm
YOUR STORY
"I'll tell you right now, the doors to the world of the wild self are few
but precious. If you have a deep scar, that is a door; if you have an old,
old story, that is a door. If you love the sky and the water so much
that you almost cannot bear it, that is a door. If you yearn for a
deeper life, a full life, a sane life, that is a door."
Clarissa Pinkola Estes
We don't have to journey alone.
We are all stumbling along, trying to shoulder the shoulds and the should-nots of this world, and more often than not we find ourselves failing at it.
I want to tell you that this is a good thing. Failing the often ridiculous demands of our contemporary society is a good thing. That "failure" is a door opening, showing us another way.
We all long for a simpler, wilder, truer life. The itch and the stress and the overwhelm are pointing us to it.
Come closer, it says. Speak up, sister, so that you can hear your own truth. So that we can begin to make meaning (and art) out of this path.
My wish for you is to heed that call. Walk through that door.
My wish for you is less overwhelm and more focused attention on what matters the most to you. Because when you bring your focused attention to something, it grows. And when what matters the most to you is allowed to grow your life starts to feel like your own – maybe for the very first time. And that is a beautiful thing. A revolutionary shift.
My wish for you is to walk through that door and discover what the landscape that truly fits your soul looks like. To explore all the ways you could create and express should you make your home there.
My people – my readers, my course participants, my likeminded sisters from all over the world – are pretty fierce women. Tender, warm-hearted, sometimes lost, yes, but fierce in our commitment to the path we're on.
Wonder if you belong?
Well, if you've read this far, I'd say yes.
Come join us. Let's turn this stumbling walk into the
pilgrimage it truly is.
We are on a mighty quest here.
And the beauty that will grow out of our authentically
lived lives will crack the heart of the world right open.