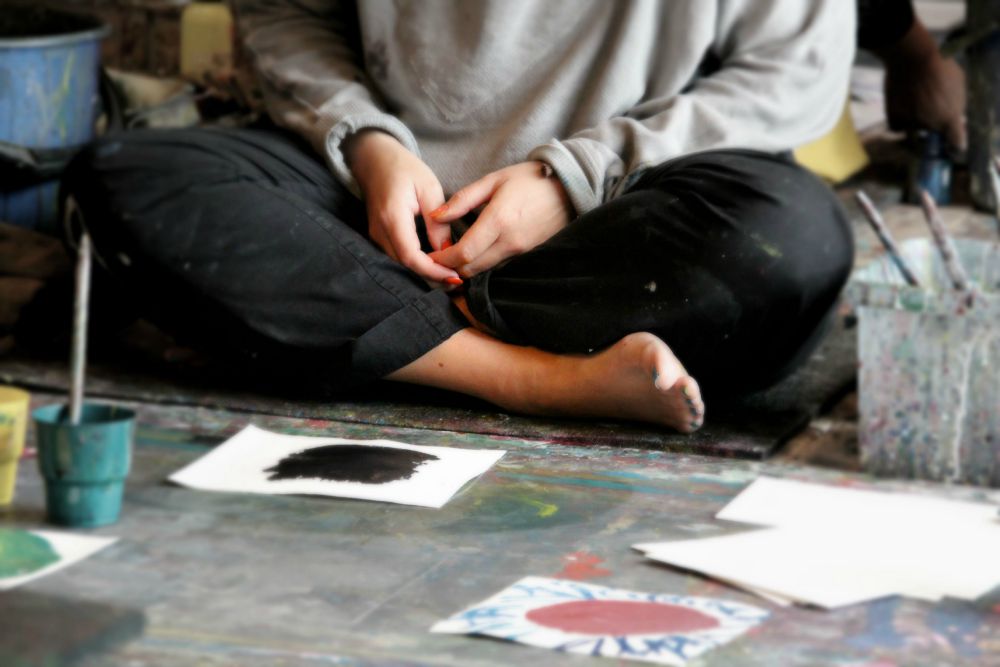 Last summer I attended Japaneese artist Meera's course Awakening of Creativity at Baravara center, and it was one of the juiciest creative experiences I've ever had. Painting with my hands (no previous experience required), meditating, exploring the power of masculine and feminine energies in our creative work, and so much more. I think they still have a few seats available.
Right now, I'm doing the last lesson of Hillary Rain's beautiful online course Inkstains & Alchemy, about the radical act of loving your body, as is. It addresses the challenges of living with overweight, but most of it simply speaks to any woman who's ever struggled with not feeling at home in her own skin (pretty much all of us, in other words). My own challenges has to do with chronic pain as well as the long term effects of trauma in my body and psyche, and this course has opened the door to new, deeper layers of healing for me. More love for myself and my body = more lush freedom. I deeply recommend it (and right now, Hillary is offering it at a bargain price, so if you feel the nudge go check it out at once.
I'm currently not offering one-on-one mentoring sessions except to participants of The Creative Doer, but I'll happily refer you to my friend and fellow lightworker Michelle McCartan. As a coach, Michelle's special skill is to guide women home to themselves – to their hearts and bodies, their passions, their true work. Whenever I get off the phone (or Skype, actually) after speaking with Michelle, I feel inspired, calm and grounded. I trust her completely and so will you.
I'm working on a new lesson for The Creative Doer, about money and creativity, and I can tell you already that it's going to be good. But if you're impatient or feel like you need to give your relationship to money a complete makeover, I always recommend Denise Duffield-Thomas's course Lucky Bitch Money Bootcamp It focuses on the one thing that makes a lasting difference when it comes to dealing with money – our mindset.  (And yes, it's pricey, but the ROI can be quite spectacular, if you're up for the work.) I firmly believe that getting into right relationship with money can be the most empowering thing a woman can do.
Kylian Martin is one of my Aussie friends and a great inspiration for me when it comes to the art of resting. She specialises in Nervous System Repair and calls herself a Rest Revolutionary (I mean, that alone!). She's preparing to release a course that I think will be truly revolutionary, but in the mean time, sink into this beautiful calming meditation.
Enjoy!
Continue Reading