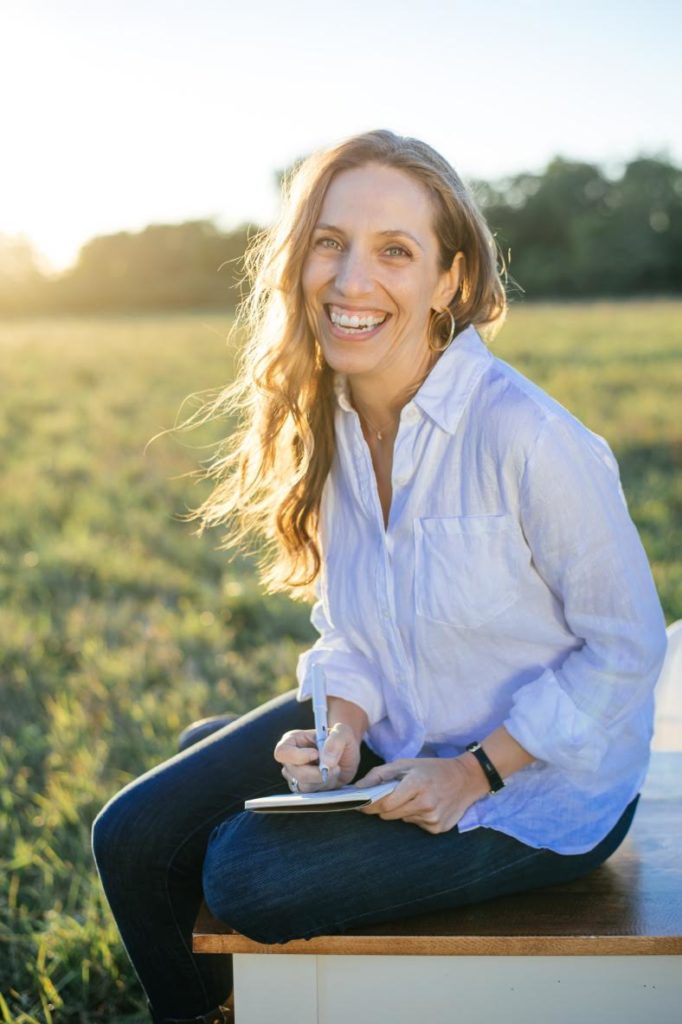 Photo by Johnny C Y Lam © www.johnnycylam.com
"I would have liked to have known that writing is a relationship, and that there is no real "success" – except that you get to be writing. The doing is the best part. You will never get there – you'll never be finished with the journey."
Meet writer and writing teacher Sarah Selecky. I first got to know Sarah through her online creative writing school, Story Is a State of Mind. It's a one of a kind course. Its focus on cultivating a mindful relationship to your writing cuts right to the core of why you struggle so much with writing – or not writing. It changed my writing practice forever, and made me very curious about the woman who created the course.

Because it takes a certain kind of guts to talk about writing and creativity like that, when so much of the advice we hear is focused solely on achieving, finishing the book, getting published and so on. Sarah makes a case for the pure love of it. The joy of it. (And as it happens, that's when you create your best work.)
---


What does living a creative life mean to you?
It means allowing for (and protecting) quiet and unstructured time. It's what we give children: serious time to play.
A creative life means time spent doing irrational, inefficient things. Doodling with different pens and pencils to feel the way the points move over paper; slicing vegetables in new ways, and watching what happens when shapes mix together; touching silk, touching cotton, touching wool, and trying to find a word to describe each texture; watching the blue sky during the day, and imagining where the planets are, even though they are invisible; listening to people speaking another language and turning it into music in your head; practicing synesthesia, for example, describing tastes as colours.
Living a creative life sometimes looks really flaky.
Above all, though, it means slowing down and stepping off the track that my mind is running on, so I can pay attention to the details. Living a creative life is less about thinking, and more about deep noticing.
What do you wish you would have known when you started this work? What knowledge
or insight would have made the biggest difference?
That the thing that's at the heart of my writing is always, and always will be: love.
I would have liked to have known that writing is a relationship, and that there is no real "success" — except that you get to be writing. The doing is the best part. You will never get there – you'll never be finished with the journey.
It can be scary to write, because you never know for sure if what you're doing is right or good (or if anyone will like it). But if you love your writing — the process of writing, I mean — then the fear doesn't matter as much.
You do it because you love it.
What trips you up? What kind of resistance do you struggle with the most,
and how do you move through it?

Saying no to things that I adore, so I can write first.
That includes trips with friends, business opportunities, morning coffee dates, and other delightful and important things that I'm invited to do.  Setting a schedule can be a struggle for me, because I love feeling free and spontaneous.
I know from experience that without a solid routine that prioritizes my writing, I always choose the fun coffee date over my writing desk. Because it's easy and distracting and interesting to have coffee with a friend.
Also because my friend has a voice, and my writing desk doesn't have a voice. I have to be the voice for my writing desk, and that means I need to say no to my regular life, often. It's never easy for me.
I ebb and flow with routine — it's easier for me to be disciplined in the colder months than warmer ones. I would be much further along in my book by now if I was more strict about my writing time in the summer!
What are you currently working on that you're exited about?
My little creative writing school has outgrown sarahselecky.com, and it needs a new, proper home! I'm building a brand new website for Story Is a State of Mind, and it will be ready in 2016. We will have space for more classes, more teachers, and introduce more ways for writers to connect with each other.
At the same time, I'm also building a new home for myself! My husband and I left the city this summer, and moved to the country. We are renovating a century-old barn and turning it into our home (and a space for future writing workshops).
Finally, I'm coming to a new phase in my novel, and it's a whole new experience, following my beloved protagonist into this mysterious and frightening rabbit hole. I am excited about life on so many levels right now, and I feel so grateful.
---
Sarah Selecky is a dual citizen of Canada and the United States and grew up in Southern Indiana and Northern Ontario. She earned her MFA in Creative Writing from the University of British Columbia, and her writing has appeared in the top Canadian magazines and quarterlies such as The Walrus, The New Quarterly, and The Journey Prize Anthology, among many others. This Cake Is for the Party is her first book, which was a finalist for the Scotiabank Giller Prize, shortlisted for the Commonwealth Prize for Best First Book, and longlisted for the Frank O'Connor International Short Story Award. She is the creator of the beloved creative writing school, Story Is a State of Mind, and the online creative writing program The Story Intensive, which includes collaborations with Margaret Atwood, George Saunders, Karen Joy Fowler, and others. She lives in Prince Edward County, Ontario. You can find Sarah at www.sarahselecky.com and on Twitter @SSMindSchool.